The long and illustrious history of Jaguar in motorsport has forever informed the evolution of our road cars. Our entry into Formula E will continue this legacy, steering the course for our future electric vehicles.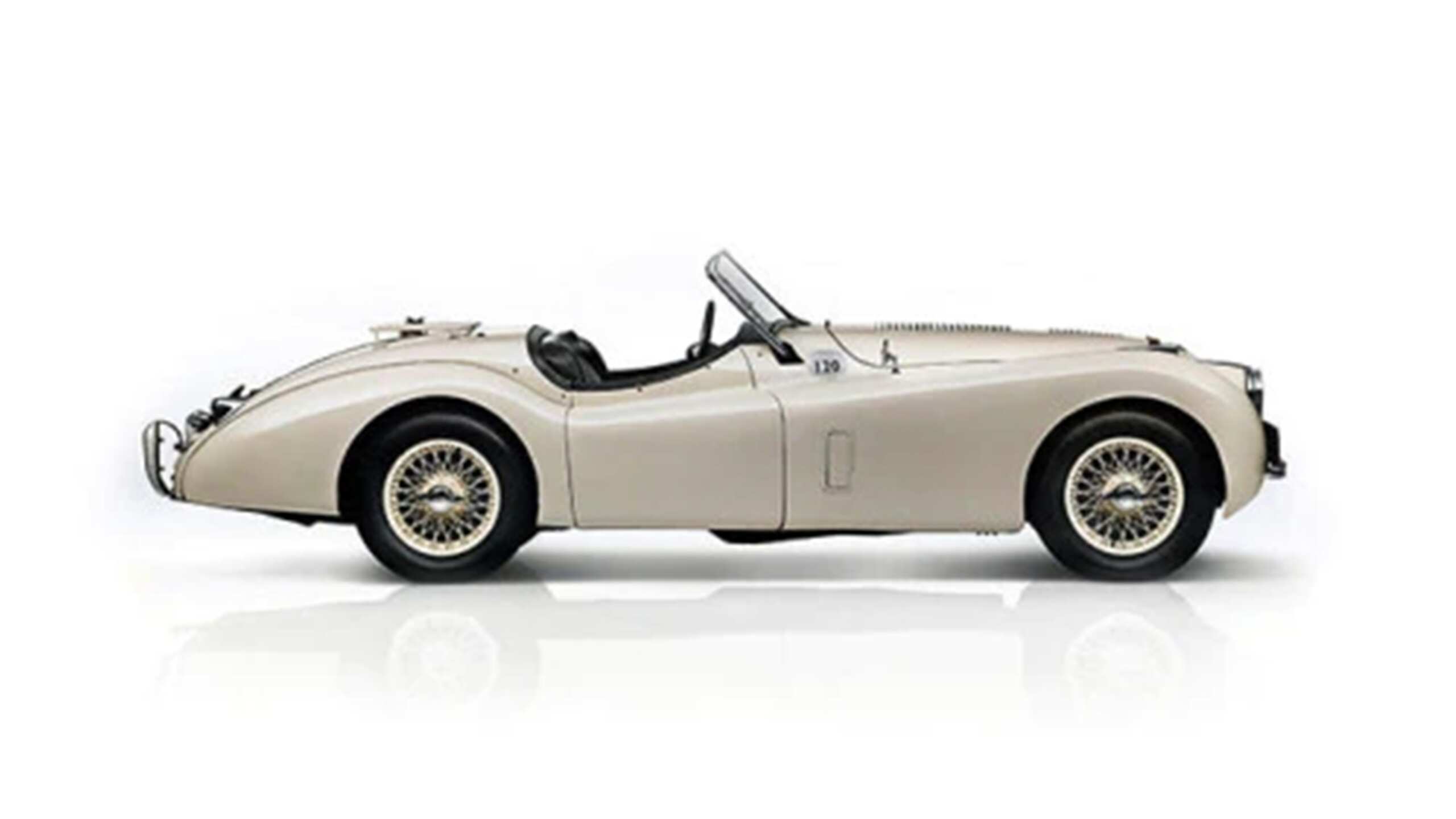 XK120
Date: 1948 - 1954
Top Speed: 200.5 km/h
Engine capacity: 3,442 cc / 201 ci
Power: 160 bhp
Fact: The XK120 is the world's fastest production car at launch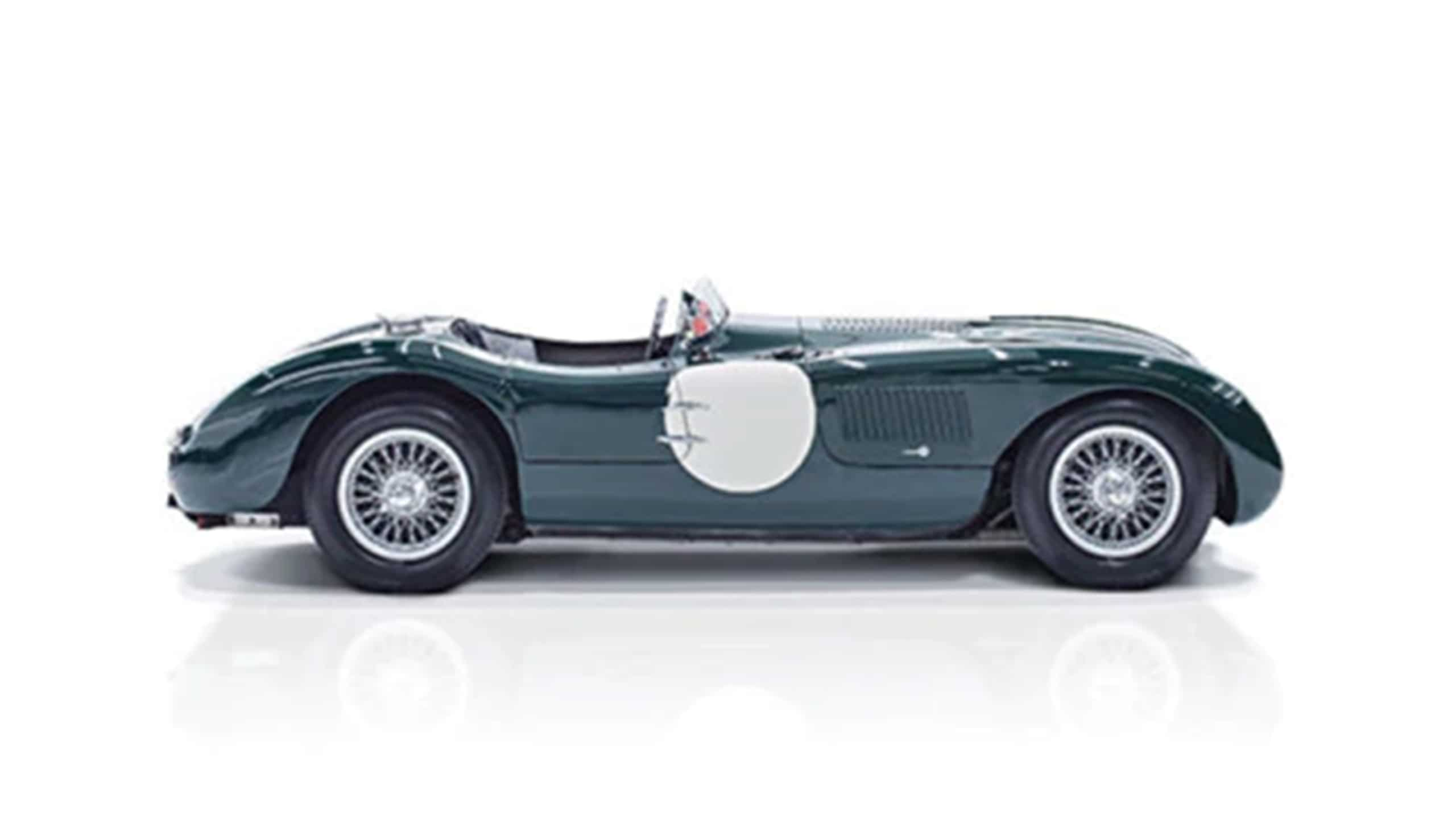 C-TYPE
Date: 1951 - 1953
Top Speed: 231.7 km/h
Engine capacity: 3,442 cc / 210 ci
Power: 207 bhp 
Fact: C-Type disc brakes became an automotive standard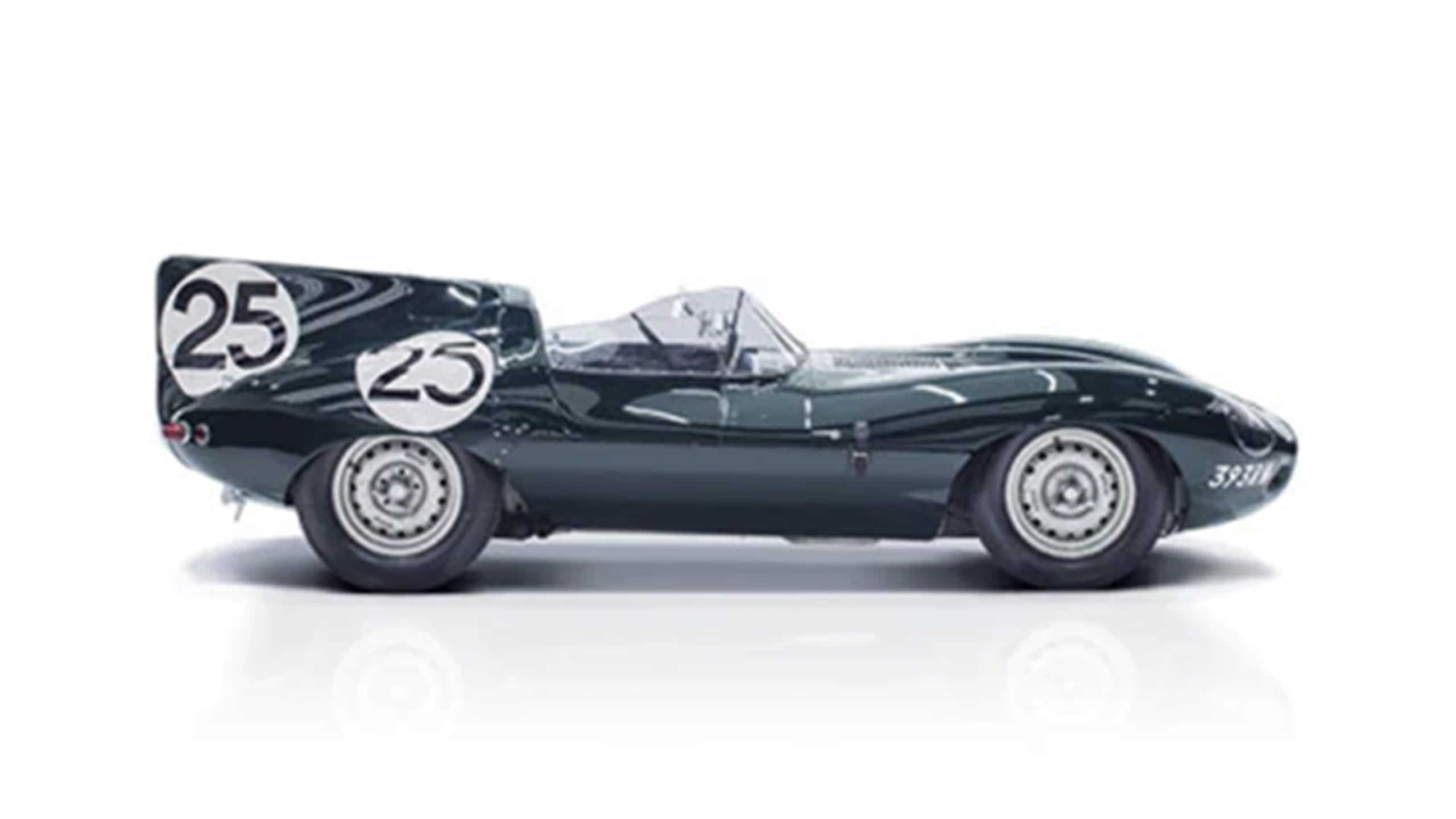 D-TYPE
Date: 1954 - 1957
Top Speed: 260.7 km/h
Engine capacity: 3,442 cc / 210 ci
Power: 250 bhp
Fact: The D-Type won at the Le Mans in 1955, 1956 and 1957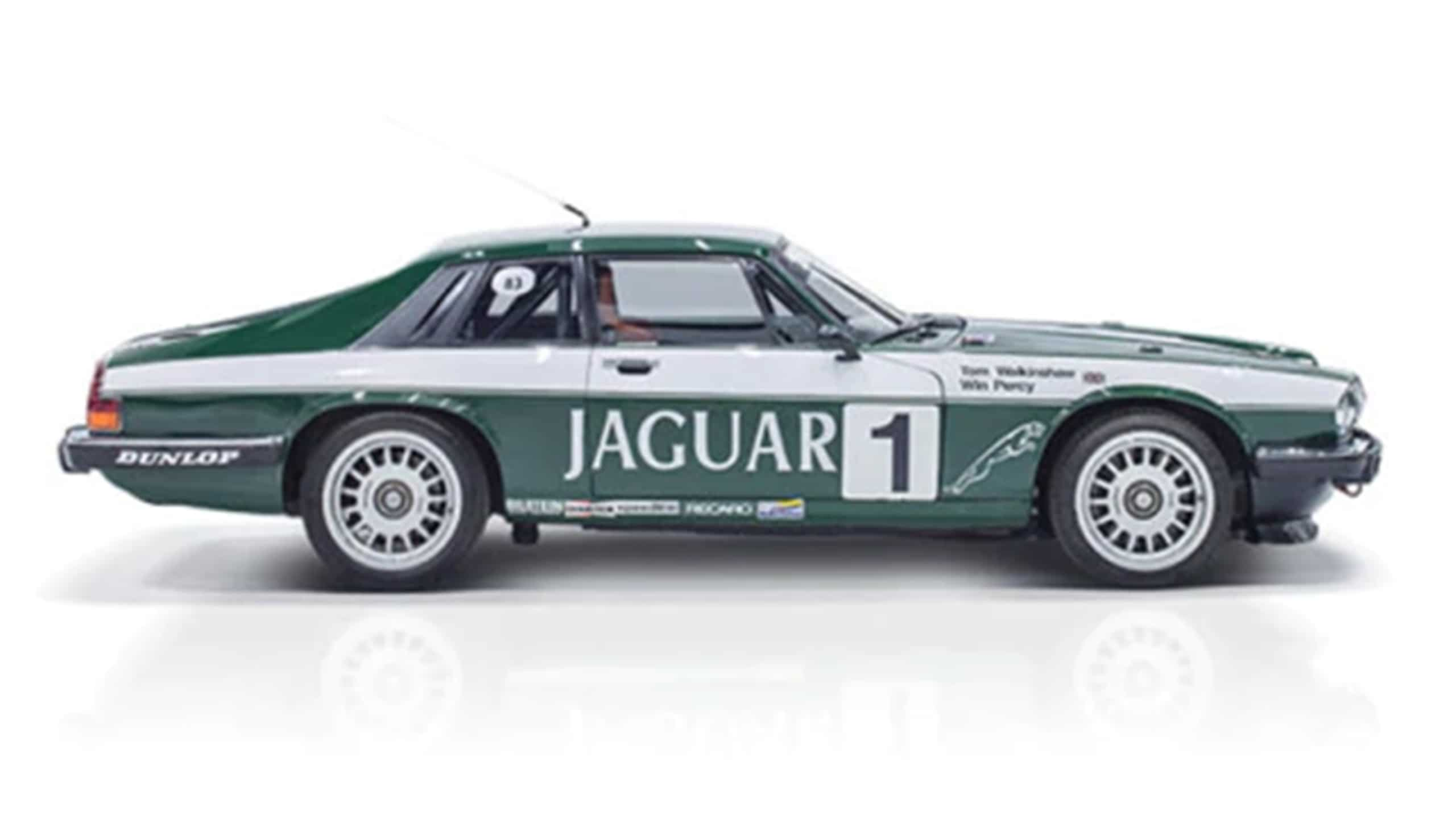 XJS
Date: 1975 - 1996
Top Speed: 246.2 km/h
Engine capacity: 4,235 cc / 258 ci
Power: 285 bhp 
Fact: The XJS won at Spa 24 Hours 1983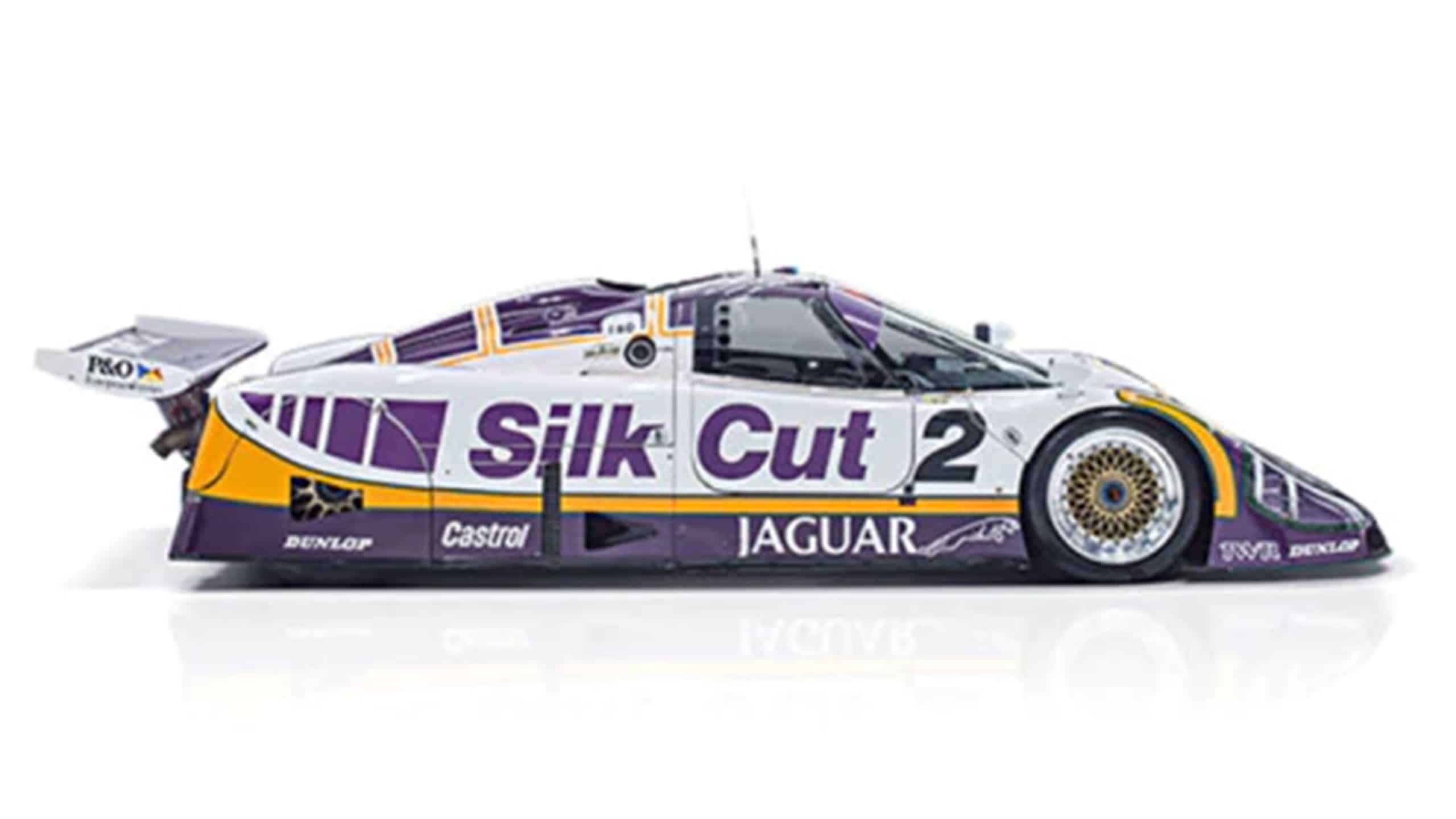 XJR
Date: 1983 - 1991
Top Speed: 368.5 km/h
Engine capacity: 6,995 cc / 426 ci
Power: 750 bhp 
Fact: The XJR-12 won first and second places at Le Mans 1990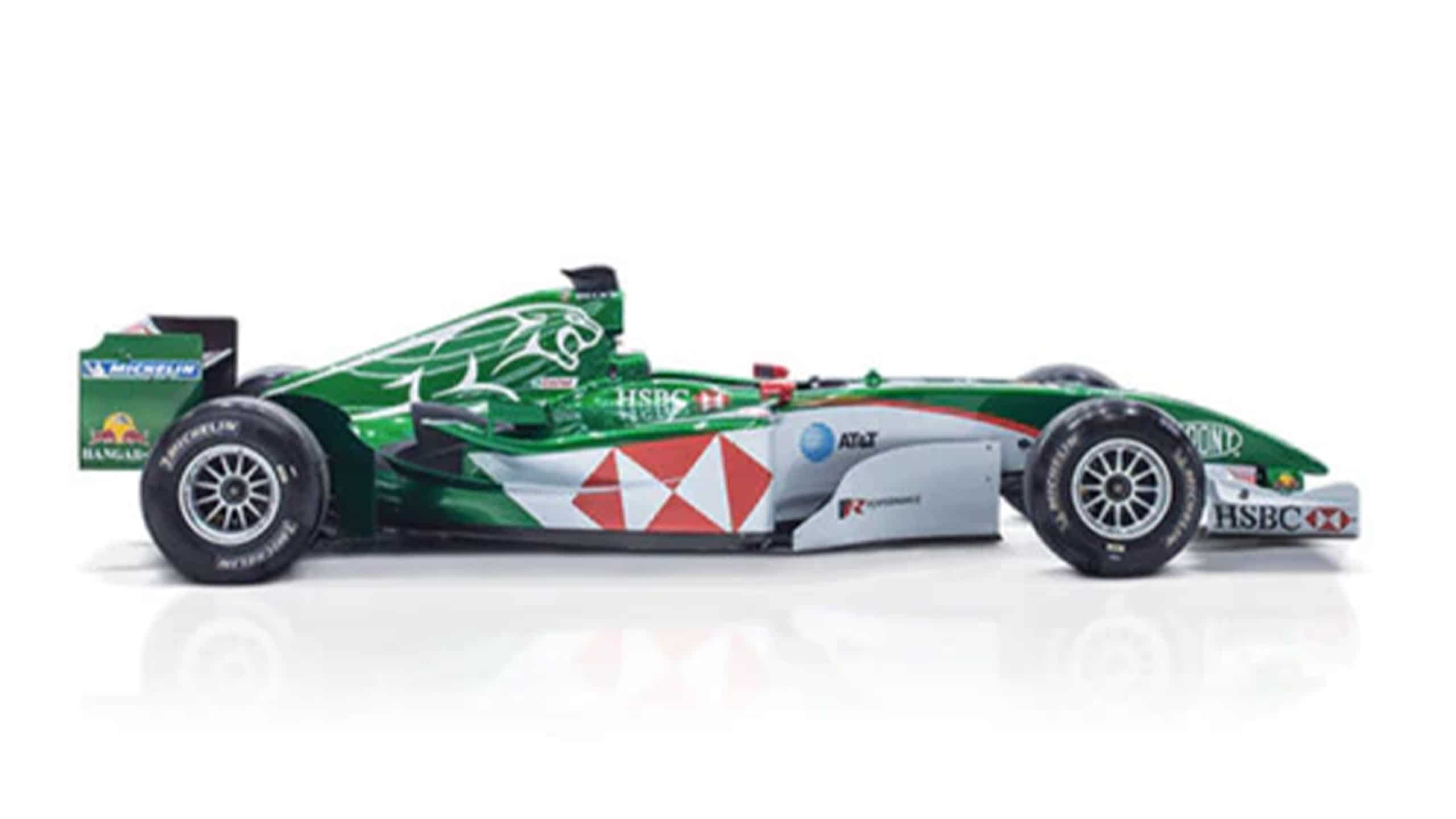 FORMULA 1 - R2 & R3
Date: 2000 - 2004
Top Speed: 312.2 km/h
Engine capacity: 2,998 cc / 464 ci
Power: 770 bhp 
Fact: Eddie Irvine and Mark Webber drove for the Jaguar F1 team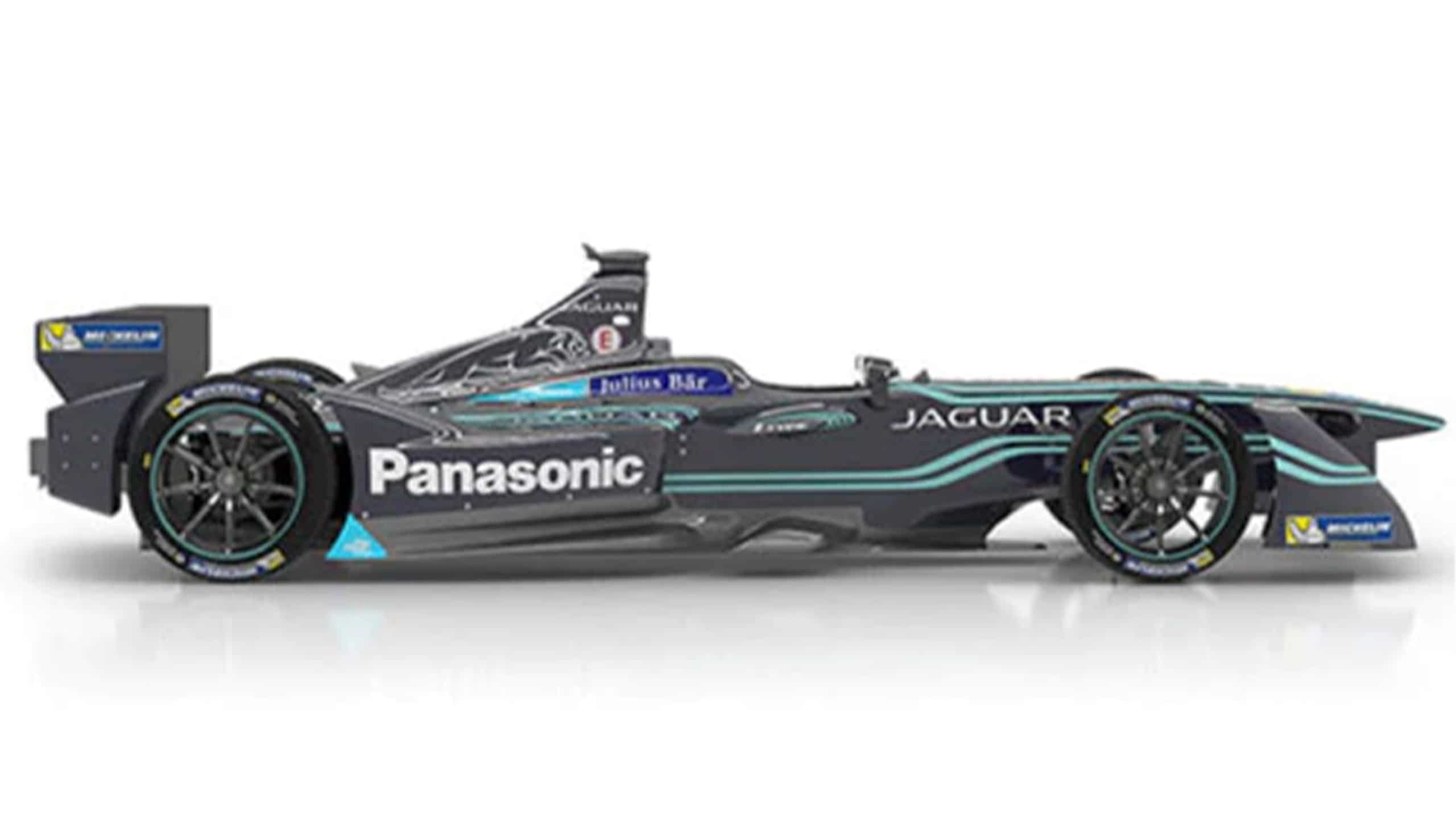 FORMULA E I-TYPE 1
Date: 2016 - 2017
Top Speed: Restricted to 225.3 km/h
Engine capacity: N/A
Power: 270 bhp
Fact: Jaguar returned to racing in Formula E Season 3, 2016/2017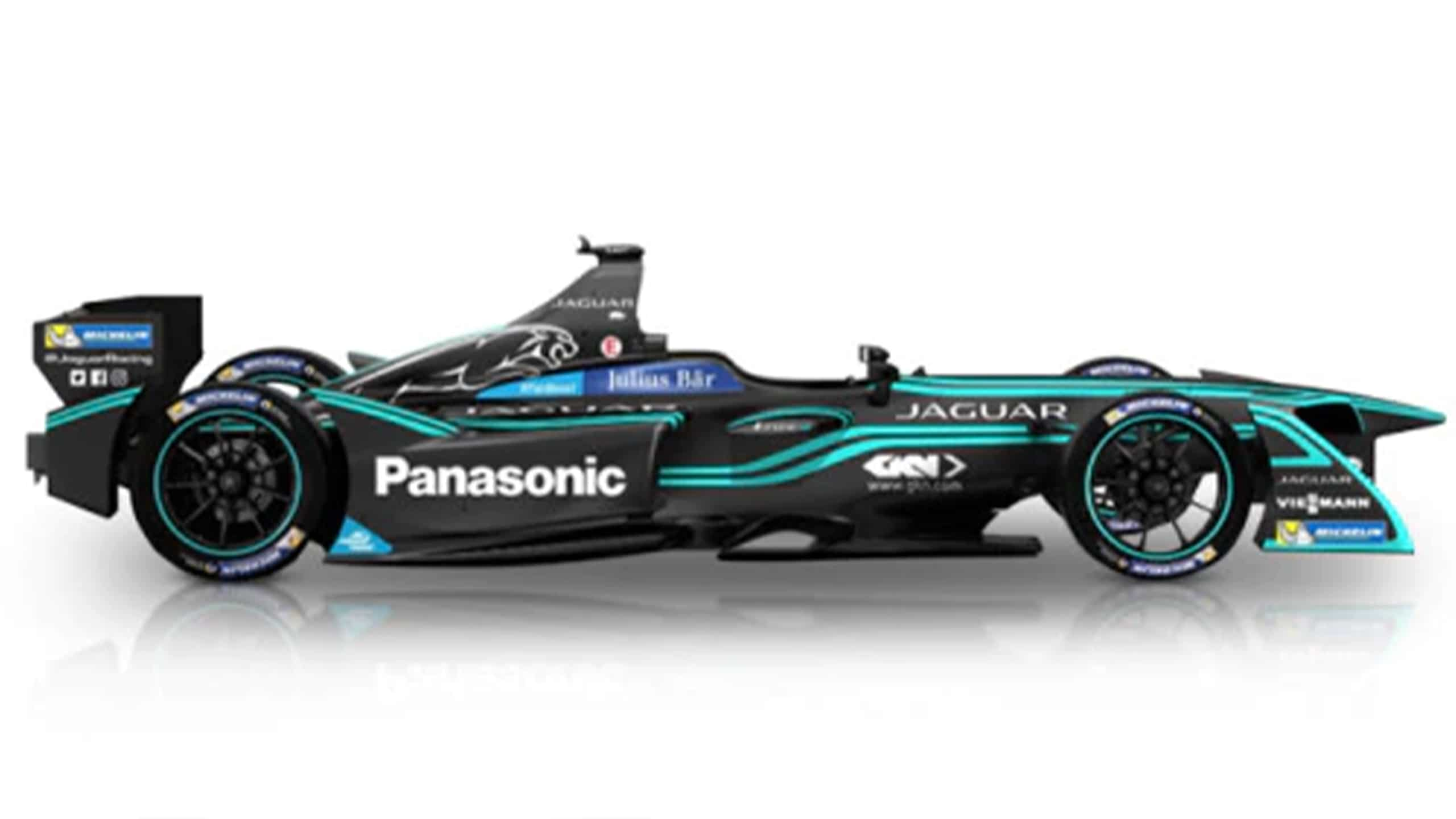 FORMULA E I-TYPE 2
Date: 2017 - 2018
Top Speed: Restricted to 225.3 km/h
Engine capacity: N/A
Power: 270 bhp
Fact: Jaguar scored its first podium and first pole position with the I-TYPE 2 in Season 4, 2017/2018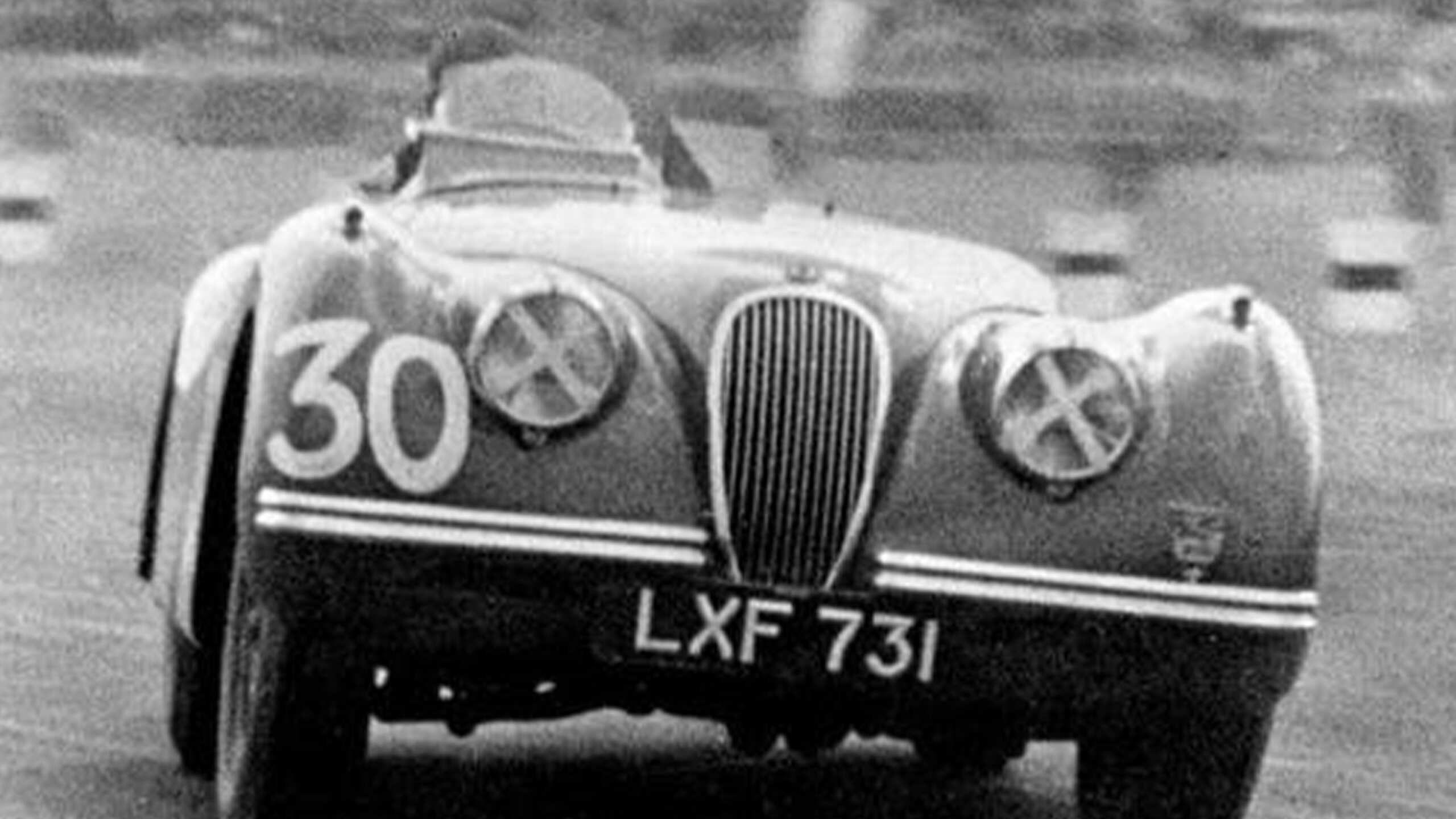 XK120
1948 - 1954 – SILVERSTONE AND LE MANS
An all-new sports car, and the test-bed for the revolutionary Jaguar XK engine, the XK120 is ranked the fastest production car in the world. In 1949, the XK120 takes the checkered flag at Silverstone and a year later, three XK120 models make their debut at Le Mans. It's the beginning of a new era in motor racing.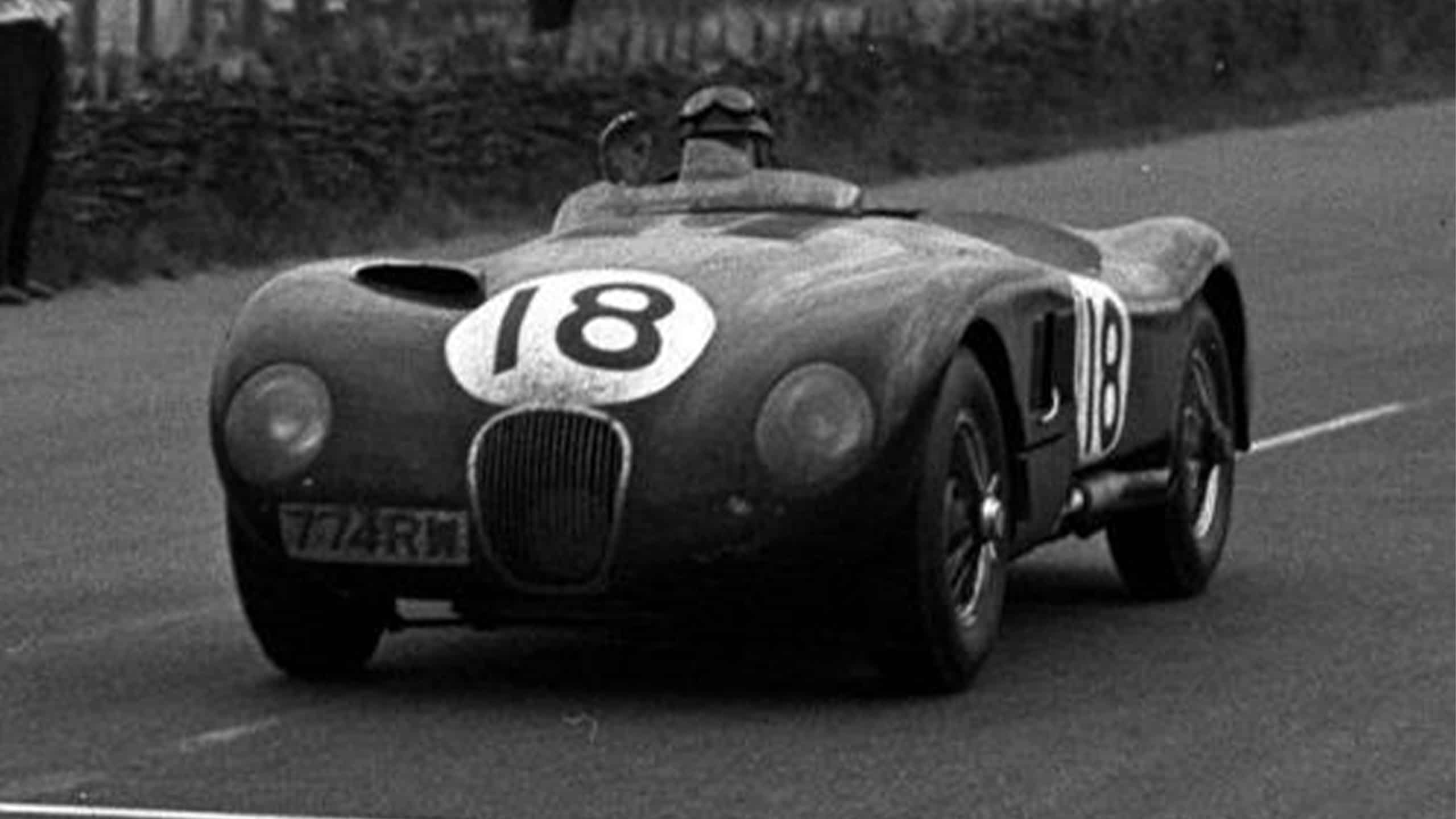 C-TYPE
1951 - 1953 – LE MANS
In 1951, aircraft engineer Malcolm Sayer joins Jaguar and brings with him aeronautical discipline and excellence. His first collaboration, the C-Type, wins at Le Mans and second-car driver Stirling Moss breaks the lap record. In 1953, the C-Type wins again at Le Mans and takes three of the top four places.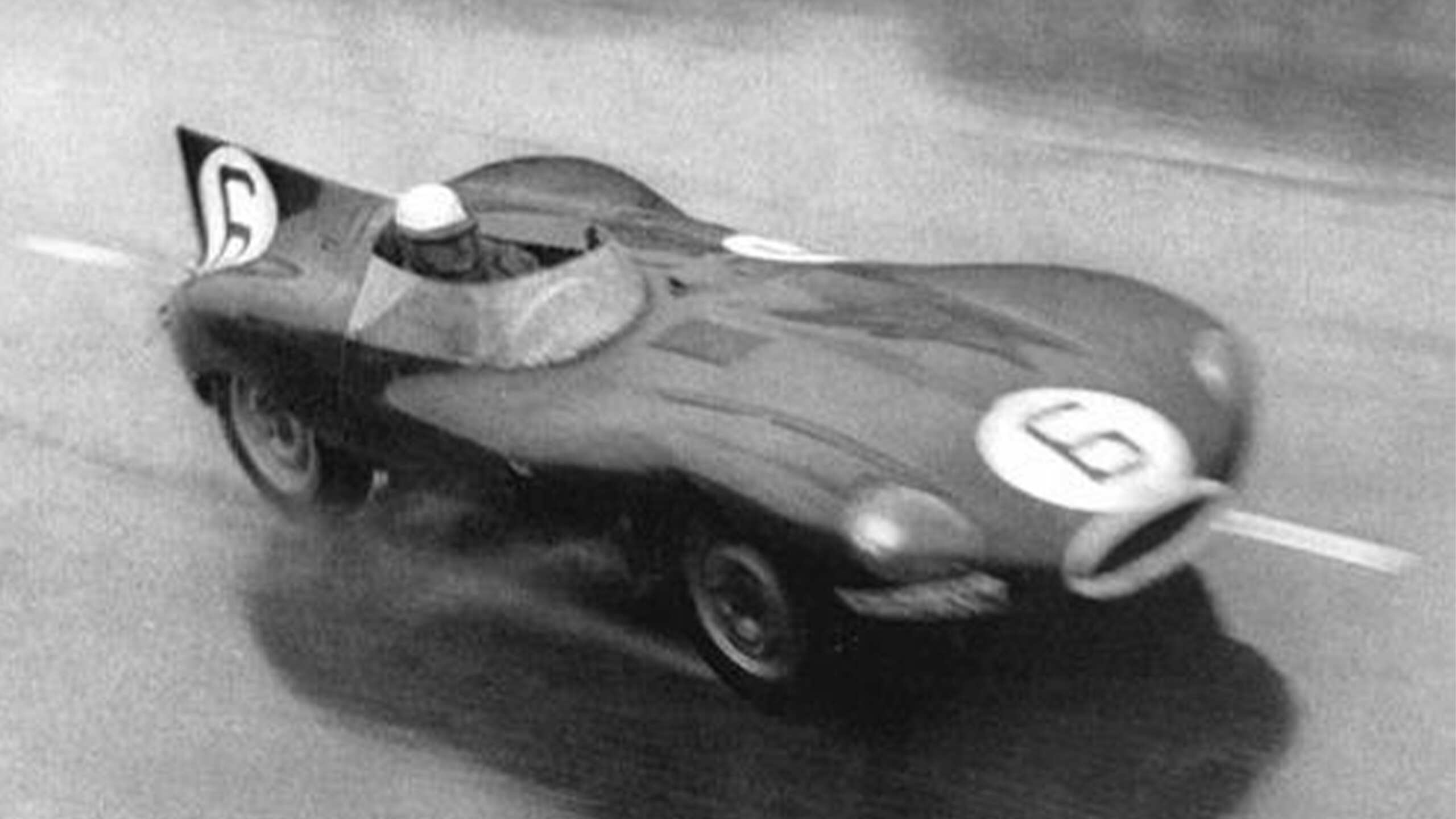 D-TYPE
1954 - 1957 – LE MANS
Bad weather robs the D-Type of victory at Le Mans in 1954, even after recording a shattering top speed of 273 km/h. However, the streamlined car fights back to win in 1955, 1956 and 1957 – a year in which it takes five of the top six places. The D-Type remains to this day one of the most successful racing cars ever built.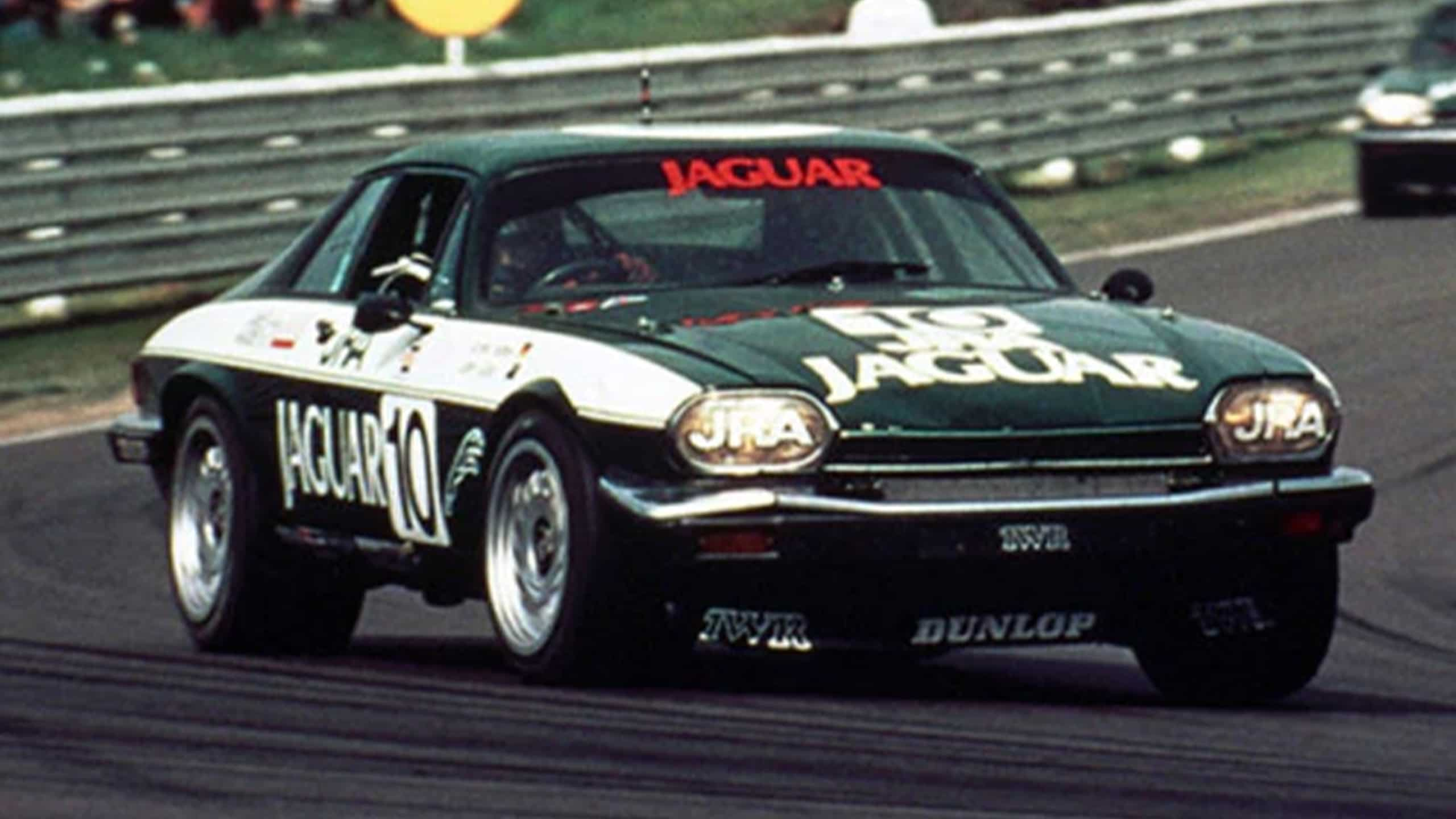 XJS
1975 - 1996 – ETCC AND SPA 24 HOURS
In 1982, under the banner of TWR, British racing driver Tom Walkinshaw enters a team of V12 XJS models into the European Touring Car Championship and claims several wins in the process. Walkinshaw goes on to take the 1984 ETCC Drivers' Championship and in the same year wins the prestigious Spa 24 Hours.
XJR-9
1983 - 1991 – DAYTONA 24 HOURS AND LE MANS
The XJR closed-cockpit cars prove formidable on the world's long distance endurance circuits – and none more so than the 1988 XJR-9. The V12-powered supercar is driven to victory at Daytona 24 Hours and then Le Mans, where driver Martin Brundle and Jaguar respectively land the Drivers' and the Manufacturers' Championships.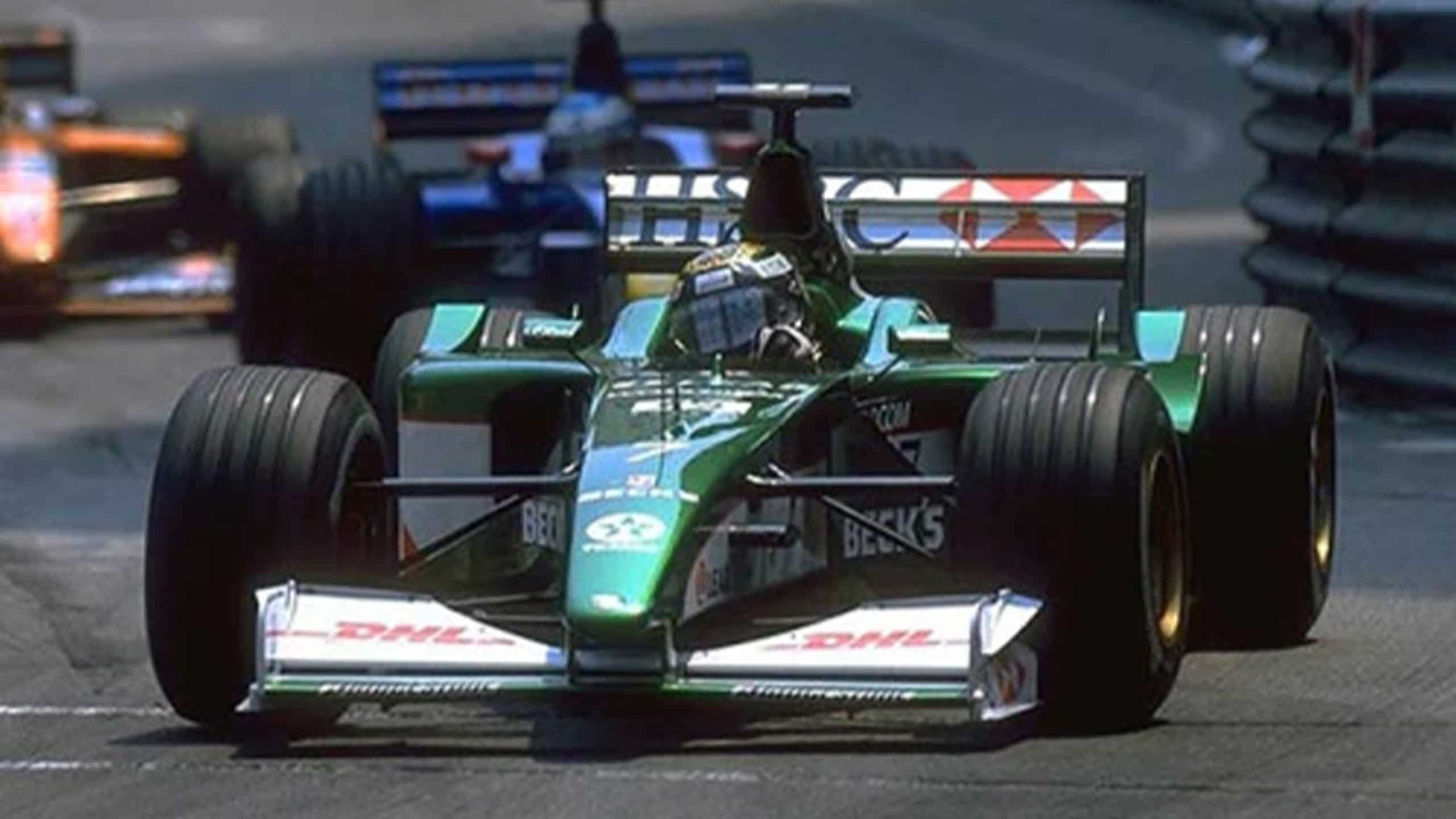 R1 to R5
2000 - 2004 – FORMULA 1
Jaguar's foray into Formula 1 sees ex-Ferrari driver Eddie Irvine take a number of podium places during his tenure. The team also serves as a training ground for acclaimed Australian driver Mark Webber. Owned and engineered by Ford, Jaguar develops three cars that all run on the Cosworth V10 engine.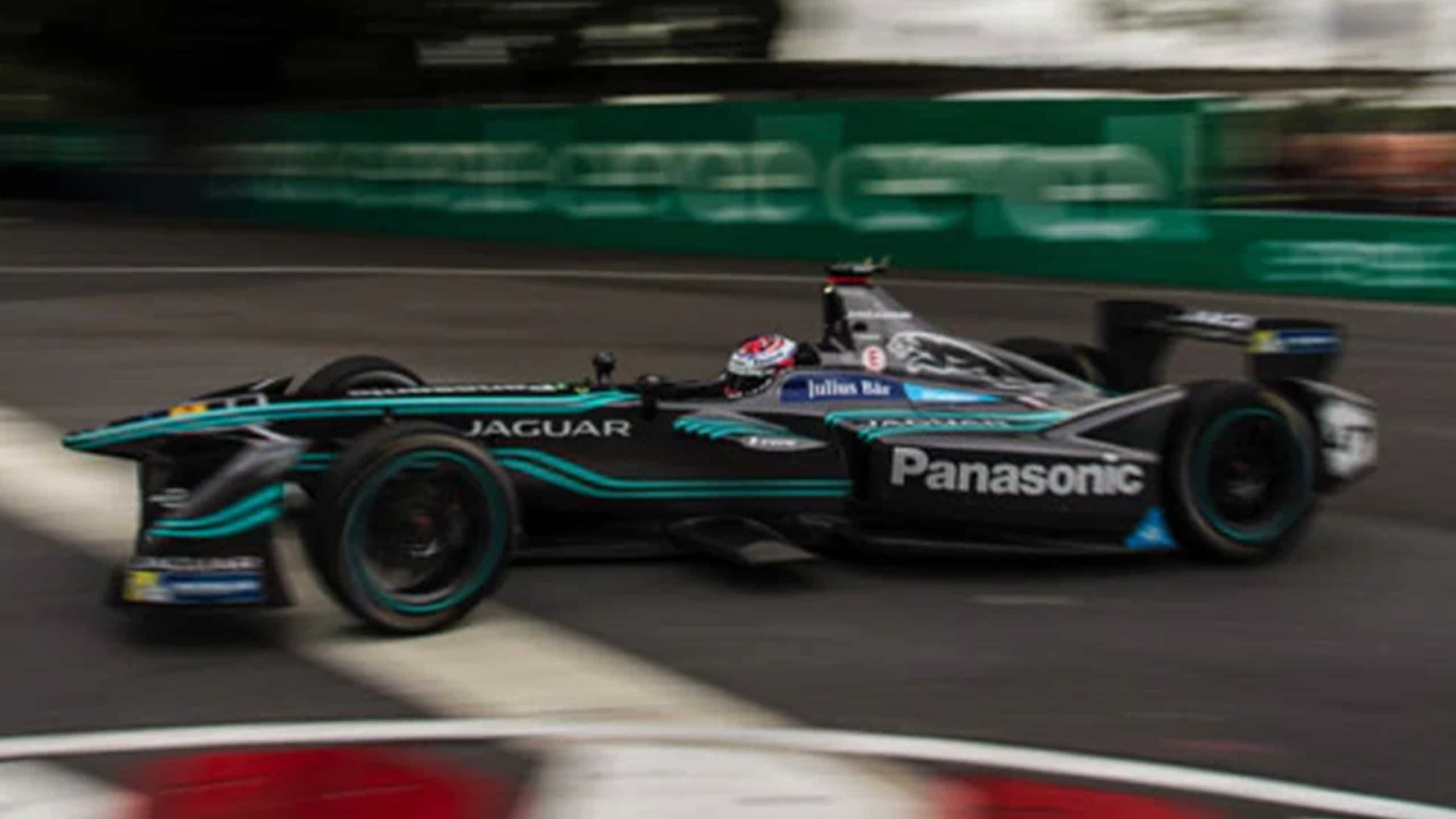 I-TYPE 1
2016 – FORMULA E
Inspired by our racing heritage, and powered by a collective of established racing engineers and super-bright technicians, Jaguar Racing and the incredible I-TYPE 1 enter Formula E: courageous, competitive and raring to race.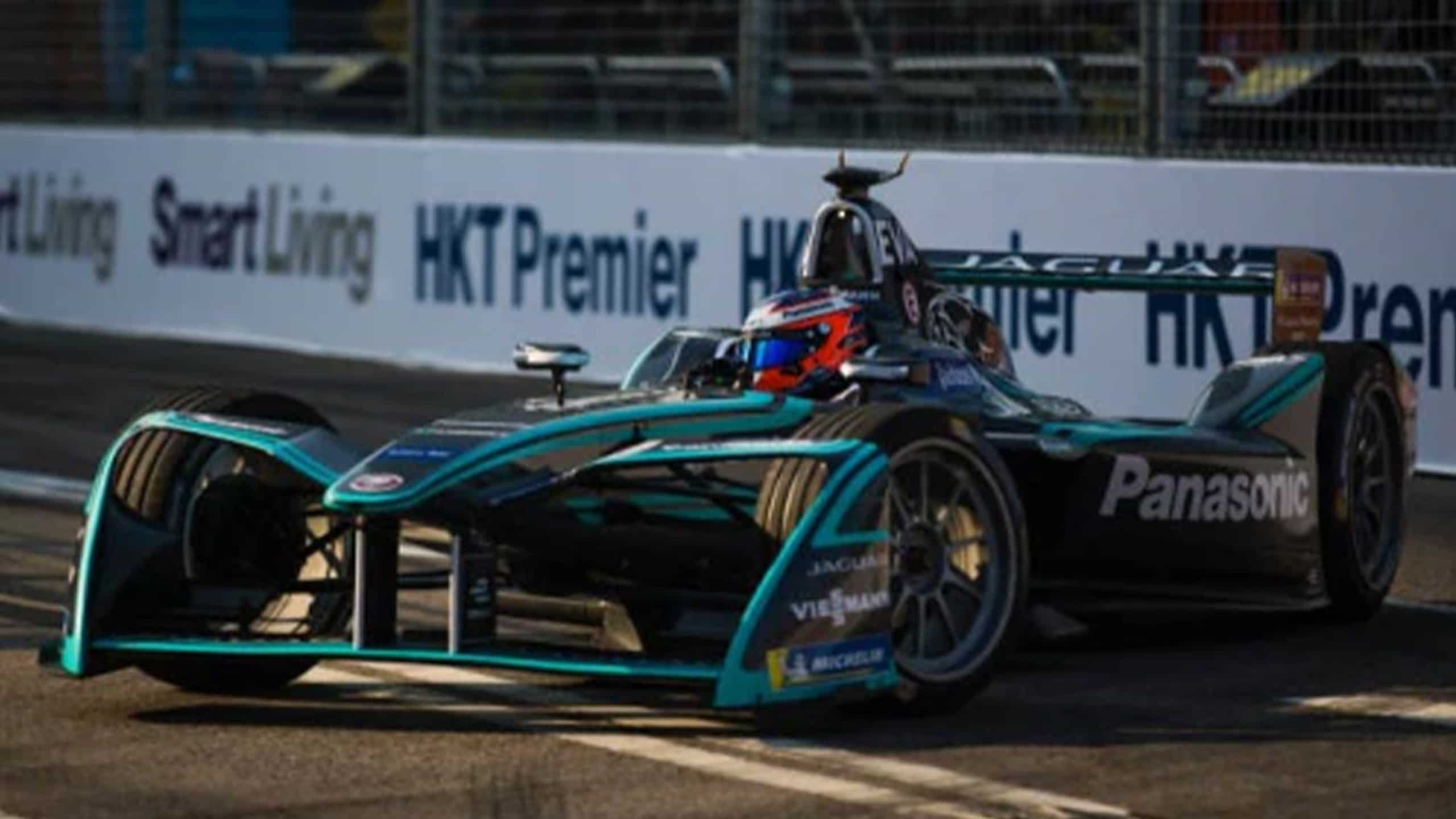 I-TYPE 2
2017 – FORMULA E
The introduction of the I-TYPE 2 saw Jaguar Racing record their most successful Formula E season to date, with numerous top-10 finishes. Built for grueling city circuits, the I-TYPE 2 delivered up to 270 bhp and went from 0 to 100 km/h in a blistering 2.9 seconds.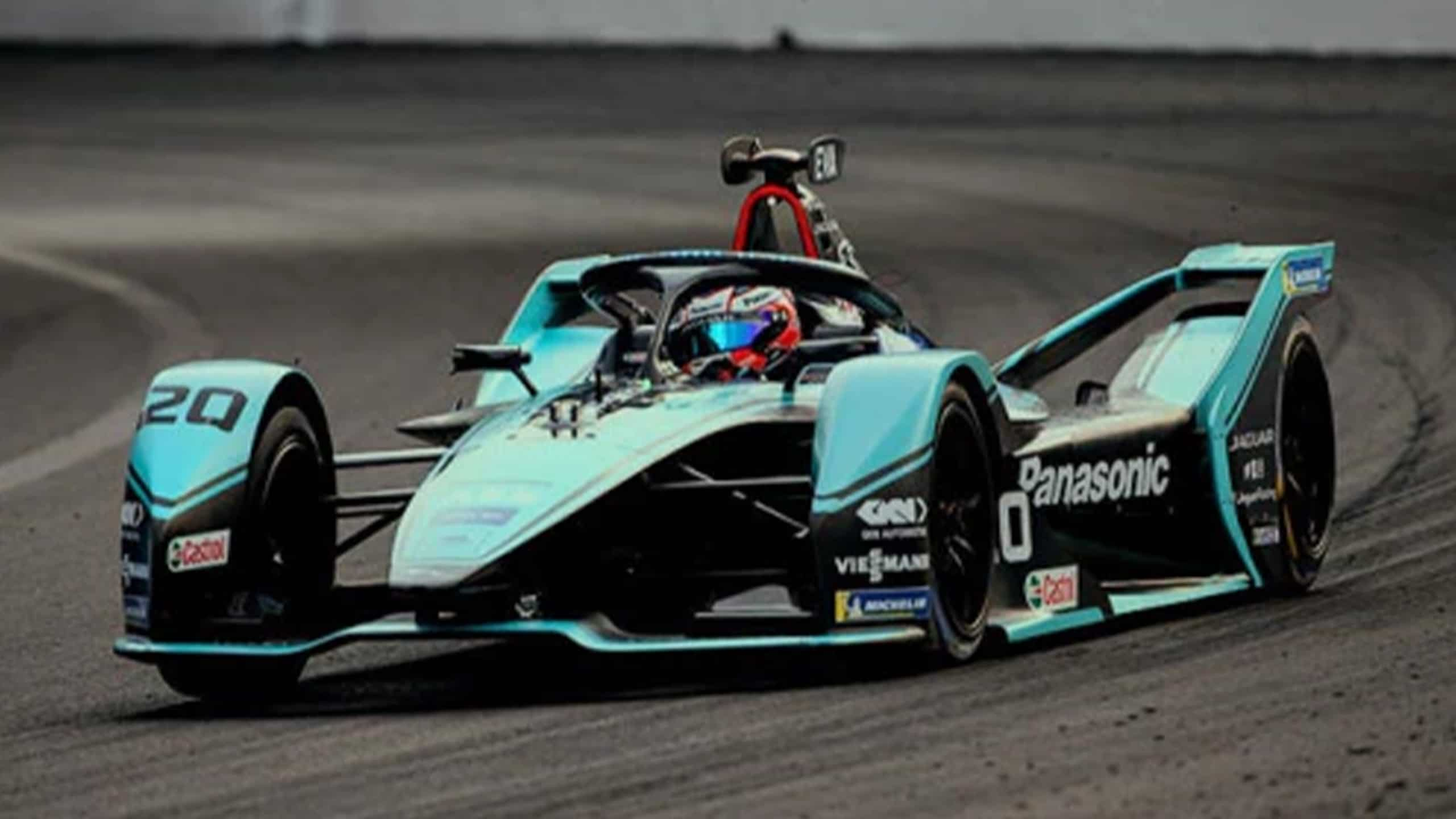 I-TYPE 4
2019-2020 – FORMULA E
The Jaguar I-TYPE 4 featured the lightest and most efficient powertrain Jaguar Racing had ever produced, with a top speed of 280 km/h. It took a dominant victory in Mexico City and Pole Position and a podium in Santiago. The season concluded with an action packed 6 races across 9 days in a closed circuit at the historic Berlin Tempelhof airport in Germany. Jaguar Racing finished strong in P7 in the teams' standings of the Championship.