Slim and striking with the signature double 'J' blades and Animated Directional Indicators, Jaguar E‑PACE's LED headlights feature  the latest in our high beam expertise.

With its Gloss Black monogram grille and grille tips, Jaguar E-PACE boasts a dynamic, stylish exterior. Every feature of Jaguar E-PACE has been carefully considered.

Full LED tail lights provide a truly distinctive night time signature. Muscular haunches give an assertive stance, and the wide tailgate has been designed to allow easy access to the large and versatile cargo space.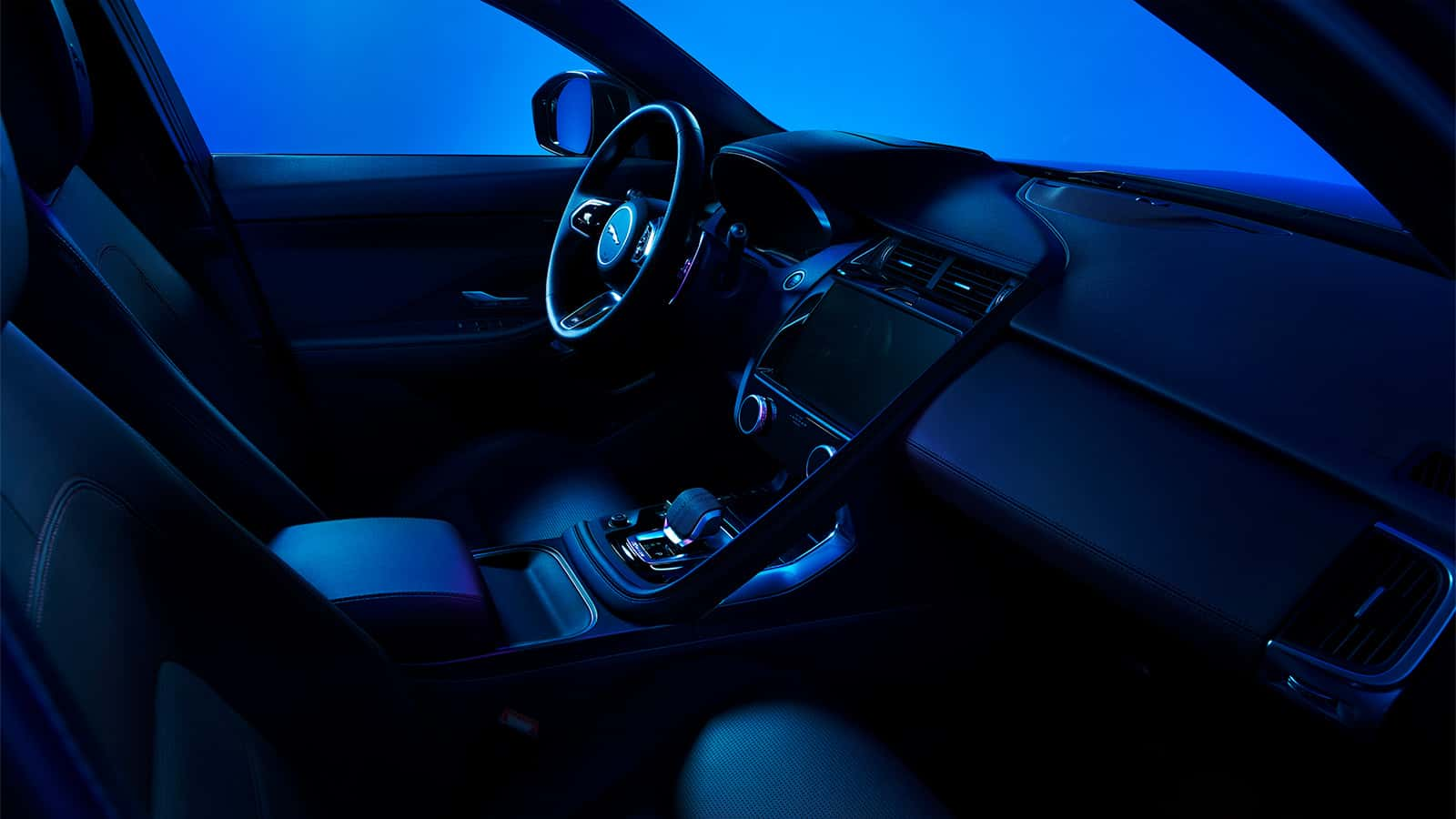 Engage the automatic transmission with the toggle shifter, featuring contemporary cricket ball stitching. If you prefer to change gears manually, Chrome Gearshift steering wheel paddles allow you to do so with ease.

From the embossed headrest and Chrome accents, to exquisite materials and subtle design touches, every detail is carefully considered, every component meticulously designed to deliver a refined experience.

The beautifully crafted interior is available in a choice of colours and materials. Tailor the space to your tastes with such options as Windsor leather upholstery for an added sense of sophistication.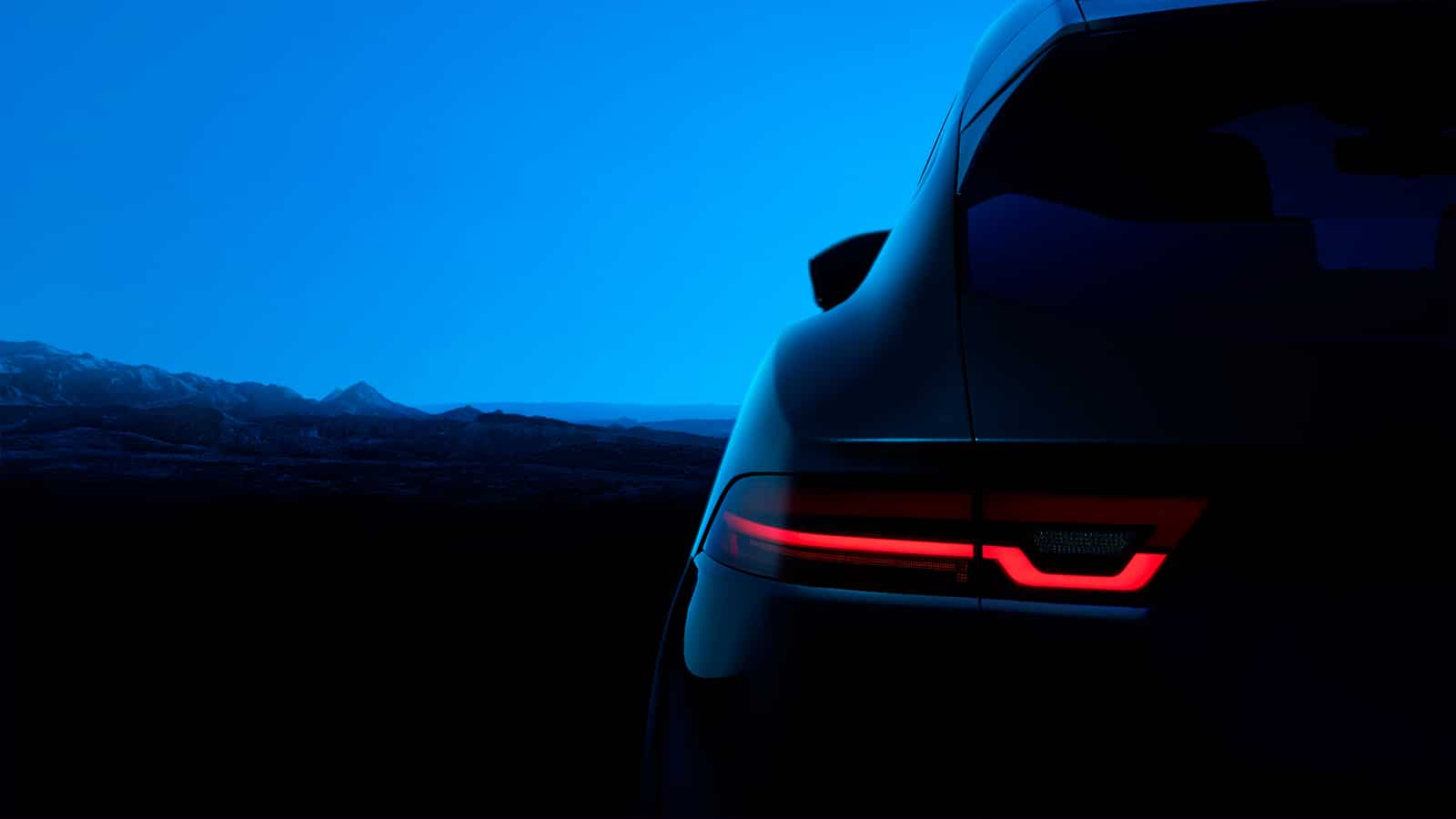 Experience the excitement of driving a Jaguar SUV, with the benefit of Configurable Dynamics, the All-wheel Drive (AWD) system and optional Adaptive Dynamics.

Packed with intuitive and responsive technologies, including the Pivi Pro* infotainment system and Amazon Alexa, with a host of voice control features.

Jaguar E‑PACE's sports vehicle styling hides a large cargo space and class-leading interior storage, with clever solutions to keep your essentials to hand.
*Pivi and InControl features, options, third party services and their availability remain market dependent – check with your Jaguar Retail for local market availability and full terms. Mobile network connectivity cannot be guaranteed in all locations. Information and images displayed in relation to the InControl technology, including screens or sequences, are subject to software updates, version control and other system/visual changes depending on options selected.​

Optional features and their availability may differ by vehicle specification (model and powertrain), or require the installation of other features in order to be fitted. Please contact your local Retailer for more details, or configure your vehicle online.

In-vehicle features should be used by drivers only when safe to do so. Drivers must ensure they are in full control of the vehicle at all times.

Meridian is a registered trademark of Meridian Audio Ltd. Trifield and the "three fields" device is a trademark of Trifield Productions Ltd.
PLEASE NOTE
We use YouTube videos on our website. To view these videos we require you to accept the cookies which YouTube will set on your device. These are categorised as non-essential functional cookies by Jaguar.