EXTERIOR DESIGN
Jaguar XF captures attention from every angle. Contemporary features, including the foil tipped grille, are part of Jaguar XF's enhanced exterior.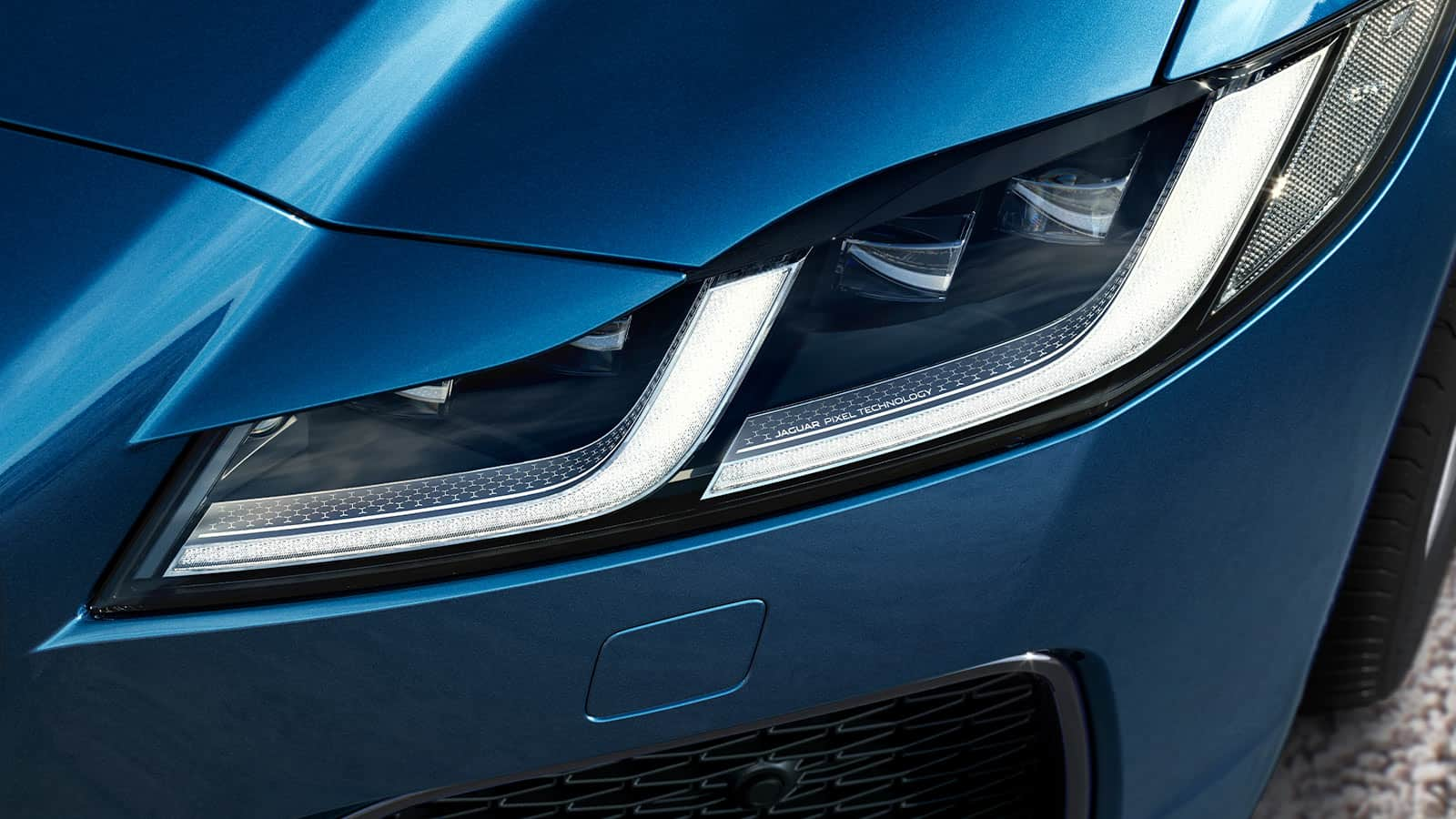 INTERIOR DESIGN
With generous amounts of leg room, customizable seating positions and massage settings, your Jaguar XF truly is your sanctuary.
enable.javascript.txt
CLICK TO INTERACT
TAP TO INTERACT
DESIGN DETAILS

A subtle nod to Jaguar XF's British heritage, the ergonomic drive selector features cricket ball stitching across the leather and fits right into the palm of your hand.

SEATING OPTIONS

With generous amounts of leg room, customizable seating positions and massage settings, your Jaguar XF truly is your sanctuary.

PREMIUM CABIN LIGHTING

Premium Cabin Lighting gives you full control of the ambience within your Jaguar: a greater choice of colours helps you set the perfect mood.
PERFORMANCE

Experience the renowned drive of a Jaguar. Our range includes diesel engines with mild hybrid technology for more efficient journeys.

TECHNOLOGY

Integrated and intuitive technology keeps you connected and seamlessly adapts to assist you. Pivi, our in-car infotainment system, keeps you informed and entertained.

PRACTICALITY AND SAFETY

Plenty of space for everything you need on your journeys. Whether it's a Saturday out with the family or an extended trip, Jaguar XF can accommodate your needs.
CHOOSE YOUR MODEL
Every Jaguar XF offers a distinct combination of British design, Jaguar performance and the latest in-car infotainment. Which will you choose?
XF SEDAN
R-DYNAMIC SE

• Premium LED headlights with signature DRL
• 19" Style 7013, Diamond Turned with Gloss Black contrast
• 11.4" Touchscreen
• Adaptive Cruise Control
1Price shown is the Manufacturer's Suggested Retail Price (MSRP) and excludes optional equipment, destination/handling, air conditioning charge, retailer fees, luxury tax, registration, license, insurance, Green Levy (if applicable) and any other applicable environmental charges/fees, PPSA (if financed or leased), and sales tax (some of which may be due at signing), other charges may apply depending on province. Retailer price, terms and vehicle availability may vary. See your local Jaguar Authorized Retailer for details.
2Your car is prepared for Android Auto. The services offered by Android Auto depend on feature availability in your country, please see https://www.android.com/auto/ for more information.
3Remote contains subscription services that can be extended after the initial term advised by your Jaguar Retailer. The Jaguar Remote App will need to be downloaded from the Apple App Store/Google Play Store.
4Connected Navigation will require further subscription after the initial term advised by your Jaguar Retailer.
5Requires Solar attenuating glass in some markets. Navigation directions on the windshield only appear when Pivi Pro is fitted to the vehicle.
6ARNC function only with optional Meridian Audio system
7Fair use policy may apply. Includes one-year subscription, which can be extended after the initial term advised by your Jaguar Retailer
8Image shows Jaguar Click and Go accessory sold separately. Tablet not included. Fair use policy applies. After 20 GB of data is used within a month, data speeds and functionality on vehicle may reduce for the rest of the month. For details of the Fair Usage Policy associated with this feature, please refer to the InControl Pivi Pro Terms at www.jaguar.com/pivi-pro-terms. Playback time is dependent on streaming provider and the definition of the video content. HD video will significantly increase data usage.
9Activity Key can be charged in approximately two hours, providing up to ten days battery life.
10Sedan only. Subject to local regulations. If bifocal or varifocal users cannot easily adjust focus on the ClearSight digital rearview image, they may revert to rearview mirror mode at any time.

Optional features and their availability may differ by vehicle specification (model and powertrain) and market, or require the installation of other features in order to be fitted. Please contact your local Retailer for more details, or configure your vehicle online.

In-car features should be used by drivers only when safe to do so. Drivers must ensure they are in full control of the vehicle at all times.

Pivi and InControl features, options, third party services and their availability remain market dependent — check with your Jaguar Retailer for local market availability and full terms. Certain features come with a subscription, which will require further renewal after the initial term advised by your Retailer. Mobile network connectivity cannot be guaranteed in all locations. Information and images displayed in relation to the InControl technology, including screens or sequences, are subject to software updates, version control and other system/visual changes depending on options selected.

Meridian is a registered trademark of Meridian Audio Ltd. Trifield and the three fields device is a trademark of Trifield Productions Ltd.
Apple CarPlay is a Trademark of Apple Inc. Apple Inc end-user terms may apply.
Android Auto is a Trademark of Google LLC.
PLEASE NOTE
We use YouTube videos on our website. To view these videos we require you to accept the cookies which YouTube will set on your device. These are categorised as non-essential functional cookies by Jaguar.