The electric-only platform of the I-PACE Concept has allowed our engineers the chance to focus on the best possible performance package for this zero-tailpipe-emissions vehicle.
The most exciting thing about the I‑PACE Concept is that it's been developed from the outset as a purely battery electric vehicle (BEV).
Being able to put all those important electric vehicle components – motor, battery pack, wheels and more – just where we want them has opened up great opportunities.
Drawing on the same intensity, passion and skills as you'll find in the Jaguar FIA Formula E World Championship team, the engineers behind the I‑PACE Concept opted for two compact and efficient synchronous, permanent magnet motors at the front and rear axles.
Generating a combined 400 hp and 516 lb-ft of instant torque, 0-100 km/h can be achieved in around 4.0 seconds. That's genuinely breathtaking sports car-like acceleration and safely engineered, as all-surface benefits are built-in from the all-wheel drive, dual-electric motor approach.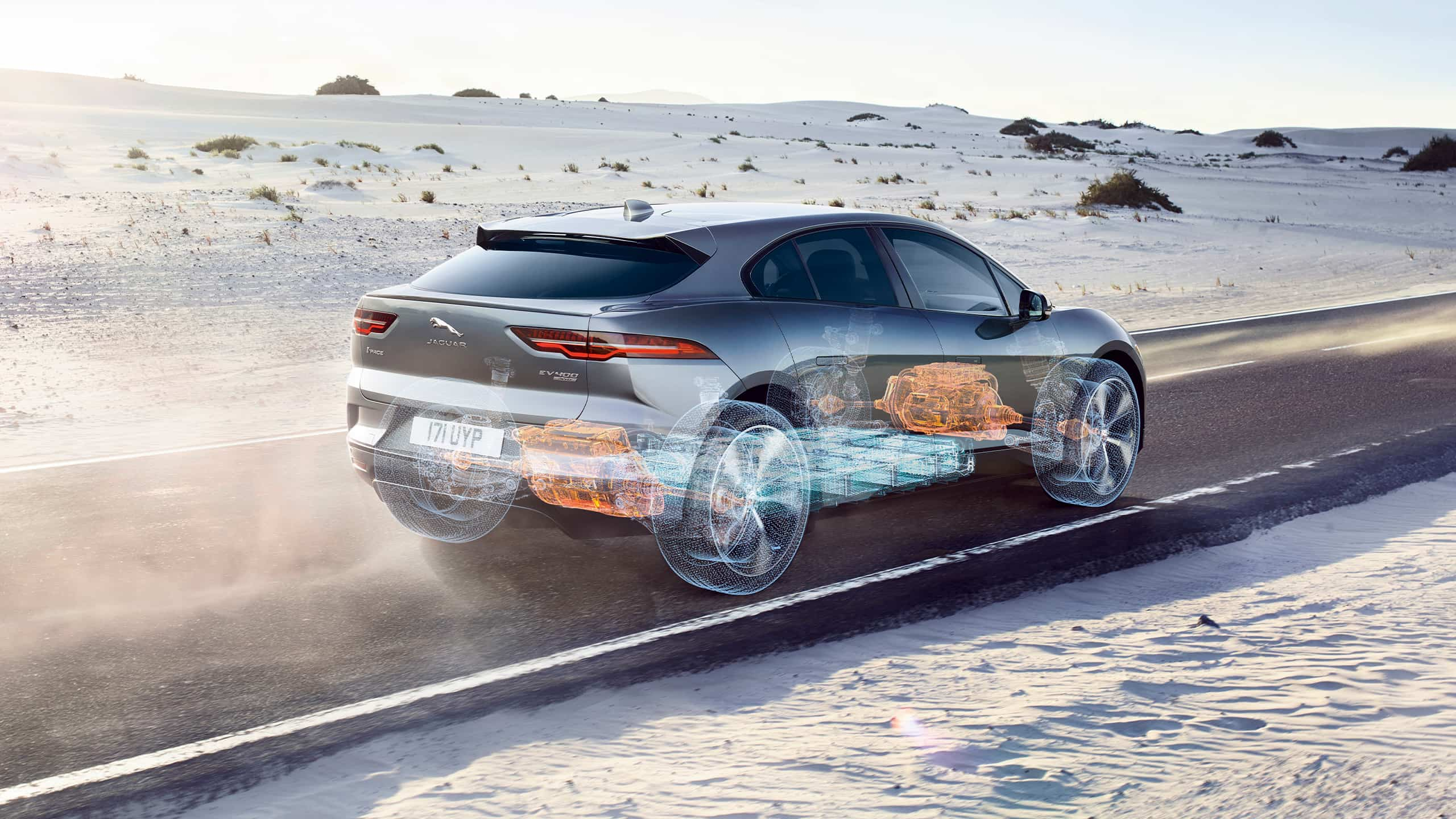 "The right concept for an electric vehicle is a flat battery pack underneath the floor and then two motors, one in front and one behind that pack. The rear motor is best for driving the wheels, while the front motor is best for recuperating energy."
Dr. Wolfgang Ziebart
Jaguar Land Rover Technical Design Director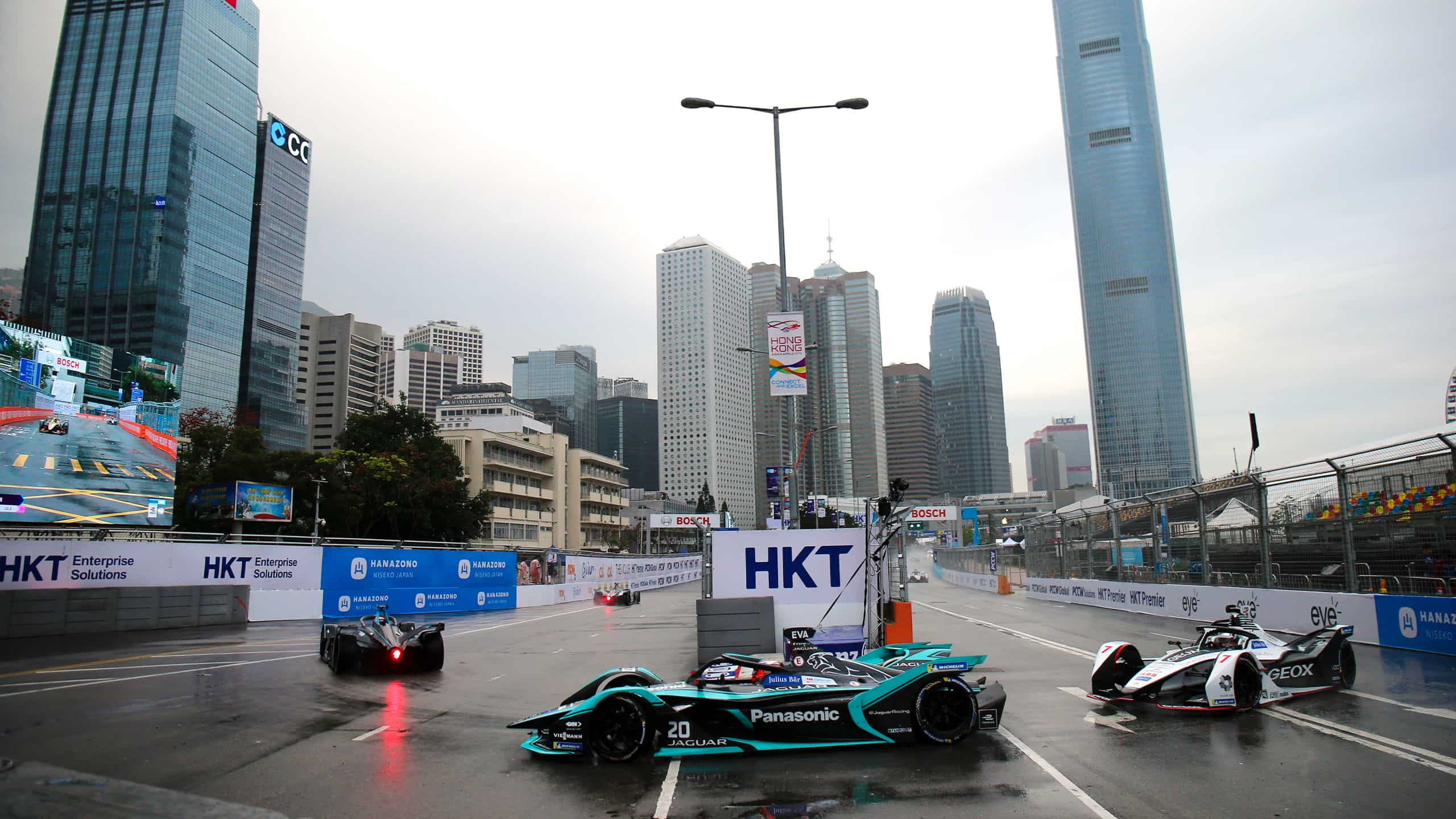 "As this is an uncompromised electric vehicle, we are able to achieve a space utilization which is unknown so far in vehicles of this size. [The] I‑PACE Concept's exterior length is within a millimetre or so of the Jaguar XE but the interior length – from the accelerator pedal to the inside of the tailgate – is in between a Range Rover and a Range Rover Long Wheelbase. Beyond a bigger interior, this long wheelbase gives the advantage of a stable ride too."
Dr. Wolfgang Ziebart
Jaguar Land Rover Technical Design Director
The I-PACE Concept has been designed to accommodate a large lithium-ion battery pack to alleviate any issues with the vehicle's range. It uses the very latest pouch cell technology and the pack is rated at 90 kWh. In simple terms this means the I‑PACE Concept will be able to travel much further before recharging. Its range has been calculated at 377 km*. That's a perfectly suitable range for the vast majority of drivers' daily commutes, while others will only have to recharge once a week.
To make room for this large battery pack between the wheels, the front and rear wheel axles have been pushed forward and aft. As a happy consequence, this design approach also frees up space for the driver and four passengers inside.
Owing to the battery pack being placed low down in the vehicle, the I‑PACE Concept has a positively low centre of gravity. When allied to the typical quality of a Jaguar double-wishbone front and integral link rear suspension, the result is a great driving experience that current Jaguar drivers will already be familiar with.

The lack of a combustion engine in this electric Jaguar vehicle means there's no need for a transmission tunnel protruding into the cabin either. Passengers will benefit greatly from the extra space created by the new flat-floor layout and Jaguar designers have seized upon this opportunity by adding storage spaces in the front and back of the cabin's interior. However, through clever packaging of the vehicle's electric components, there's still a very good-sized trunk.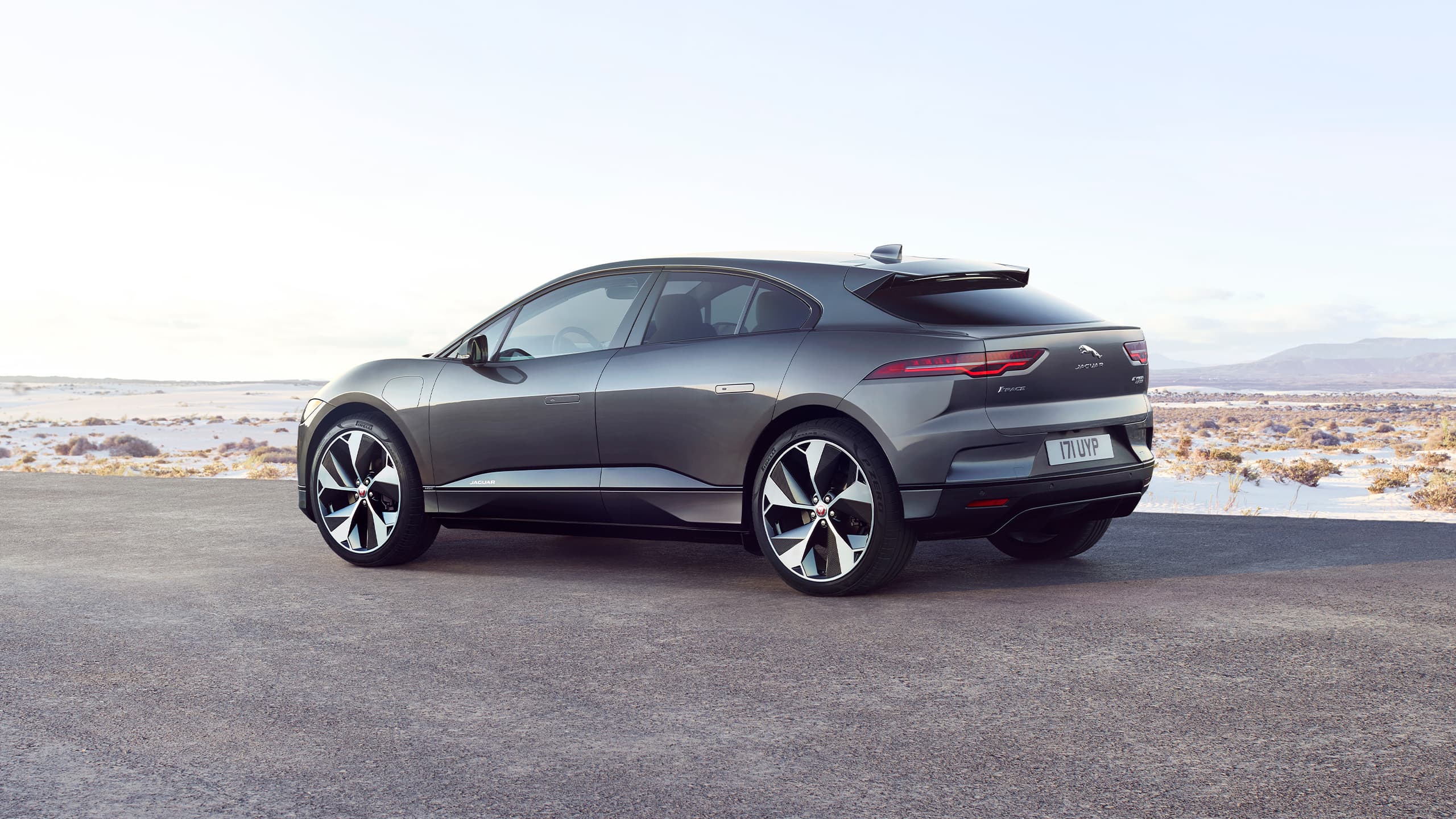 *The EPA estimated all-electric Jaguar I-PACE range is 377 km with fully charged battery. All figures are EPA estimates. Actual range and mileage will vary with driving conditions and style, and other factors.
Images show the I-PACE Concept Vehicle. Production vehicle may vary in final styling, finish details and fitment of driver controls. All figures for acceleration, power, speed, range and charging are manufacturer's estimates on best information available at publishing. Production vehicles will be tested and certified prior to release, with official figures available prior to any customer order.
1-7Disclaimers