ALWAYS CONNECTED, ALWAYS UP TO DATE
Your technologically advanced Jaguar is updated remotely, just like your smartphone. Thanks to the vehicle's software-over-the-air technology, it will always be up to date and ready for the drive ahead. Using your Jaguar's built-in data connection, the latest software can be downloaded automatically at no cost. Updates do not need to be carried out immediately – you can schedule an update up to two weeks in advance at a time that is convenient for you.
HOW TO INSTALL YOUR SOFTWARE UPDATE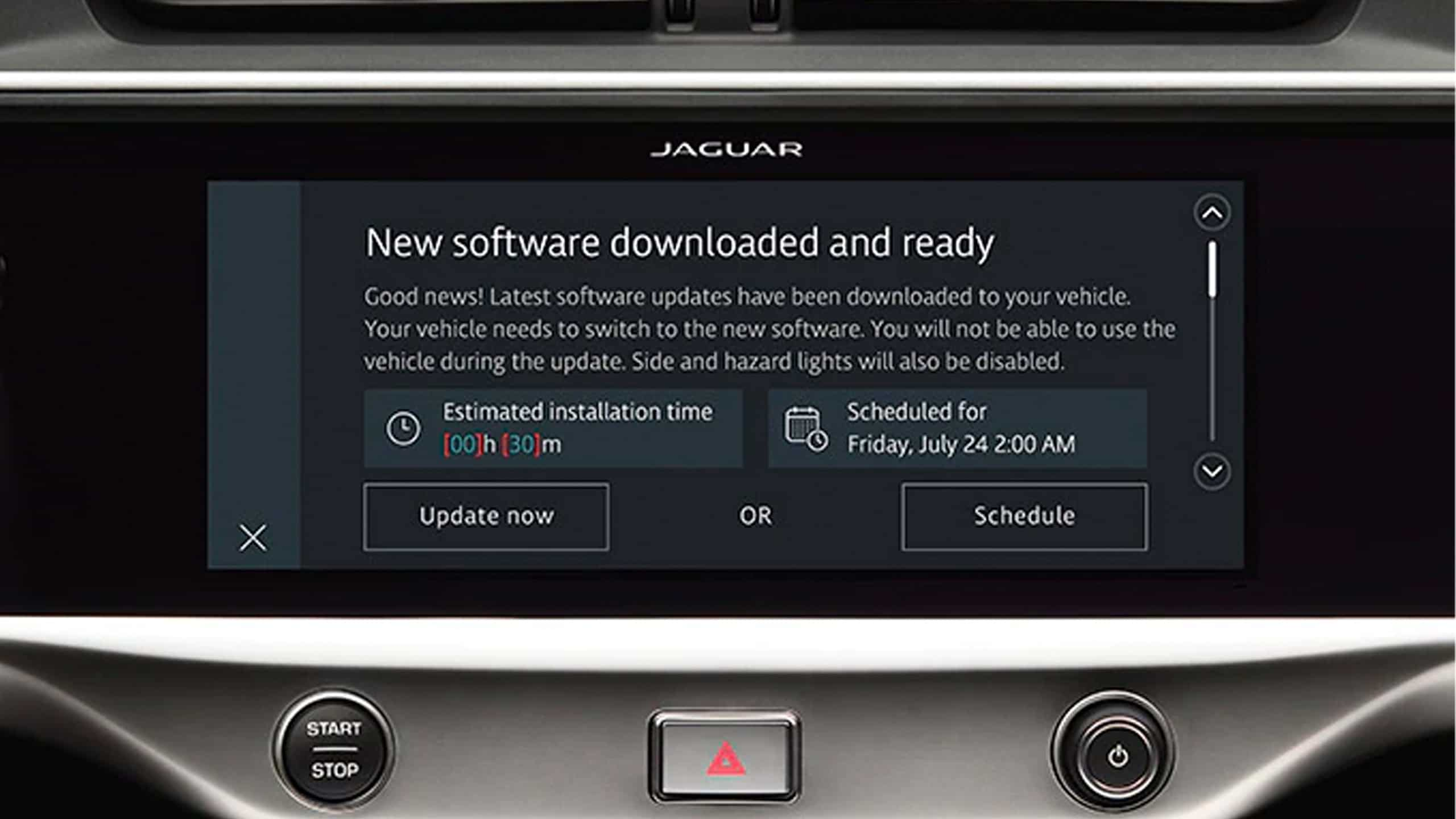 STEP 1 – BEGIN UPDATE
When an update is available, you'll see a message on your touchscreen with two options: 'Update now' or 'Schedule'. If requested, please accept the terms and conditions to continue.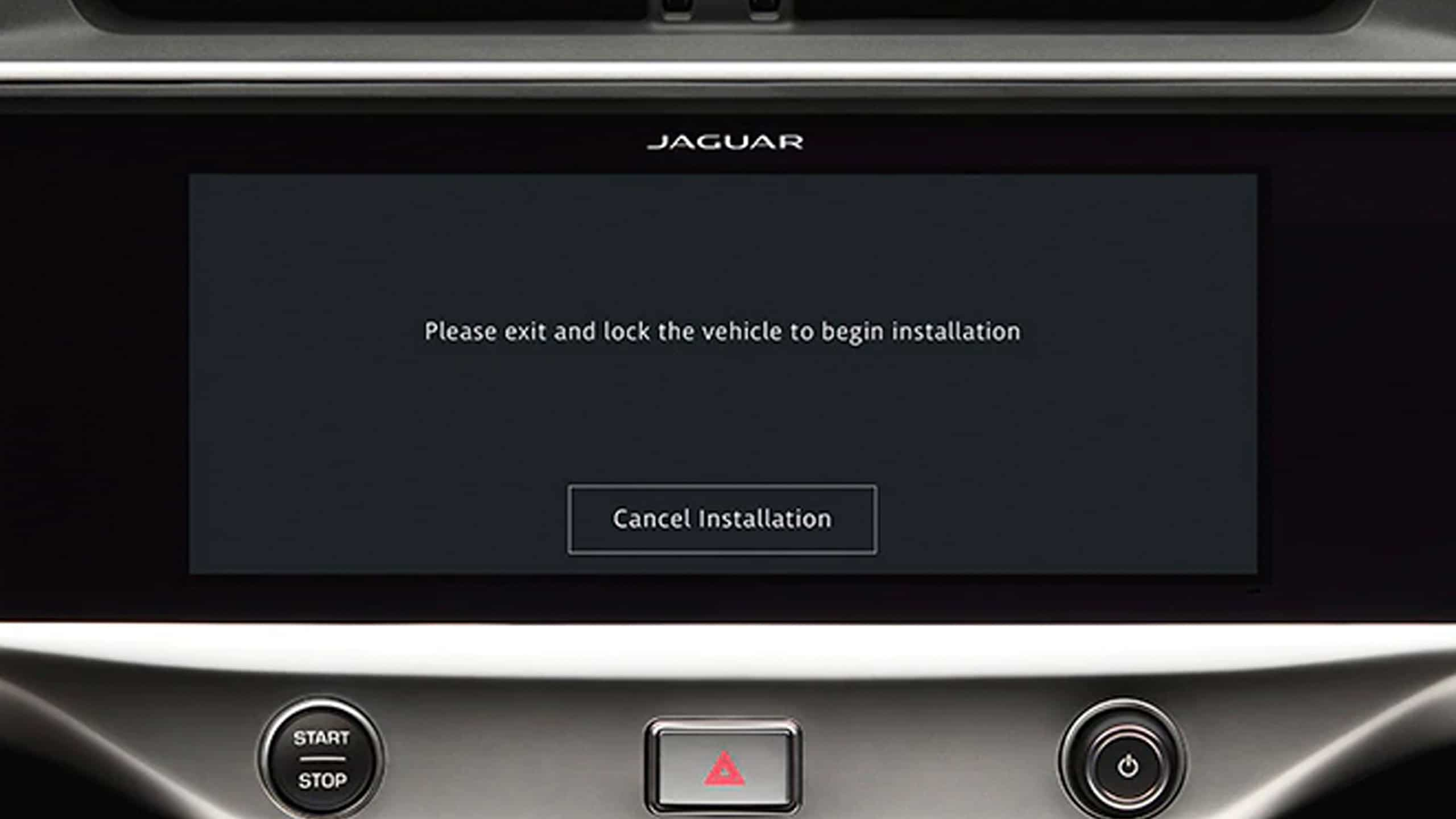 STEP 2 – INSTALL
When you're ready to start, press 'Update now'. Some updates require your vehicle to be turned off, locked and alarmed before the update can begin. In this instance, you will not be able to use your vehicle while the installation is in progress. Your Jaguar will notify you when this type of update is required.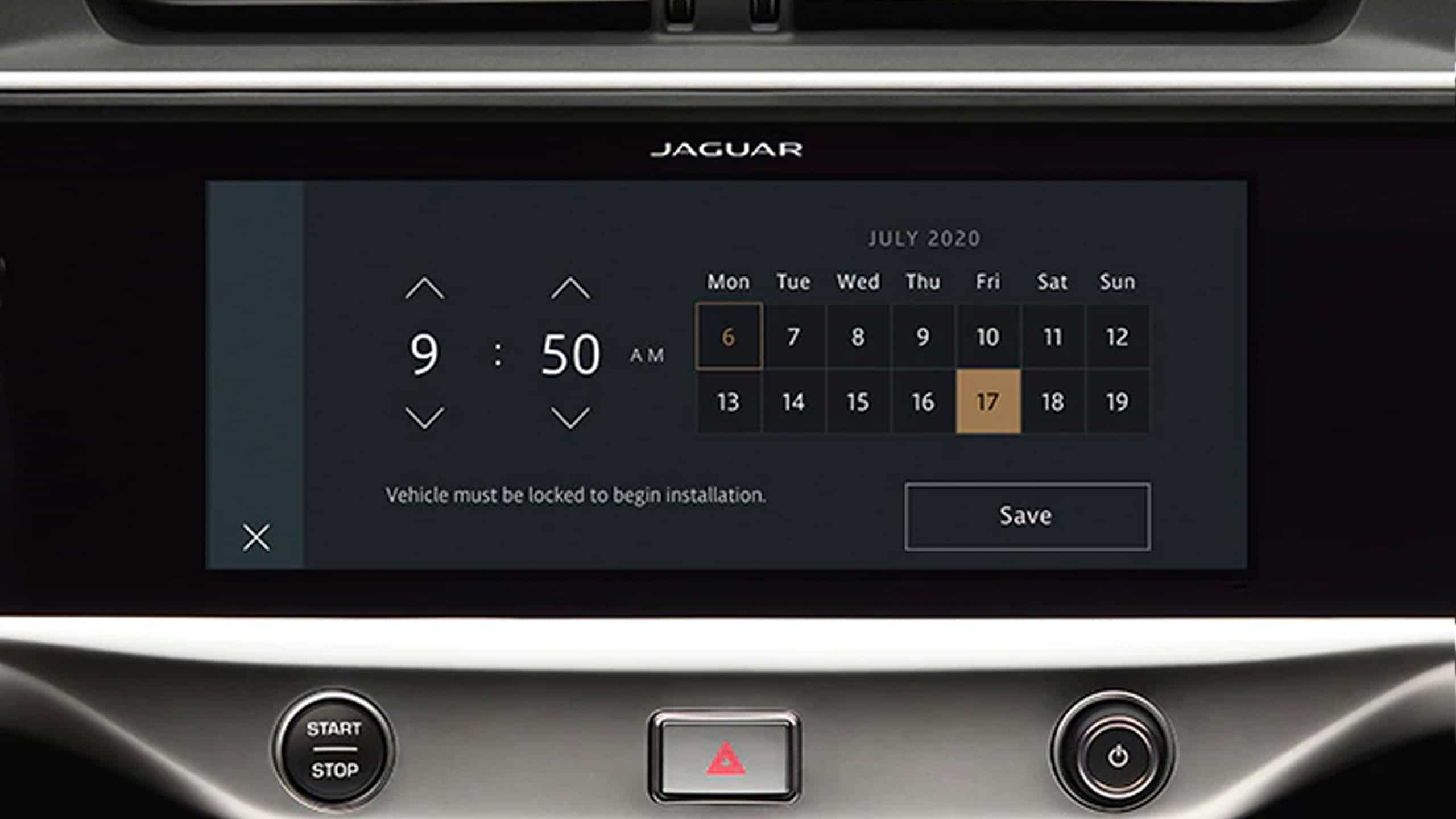 STEP 3 – SCHEDULE
If the update requires a vehicle shutdown, you can schedule it for a time that is convenient for you. Updates can be scheduled up to two weeks in advance.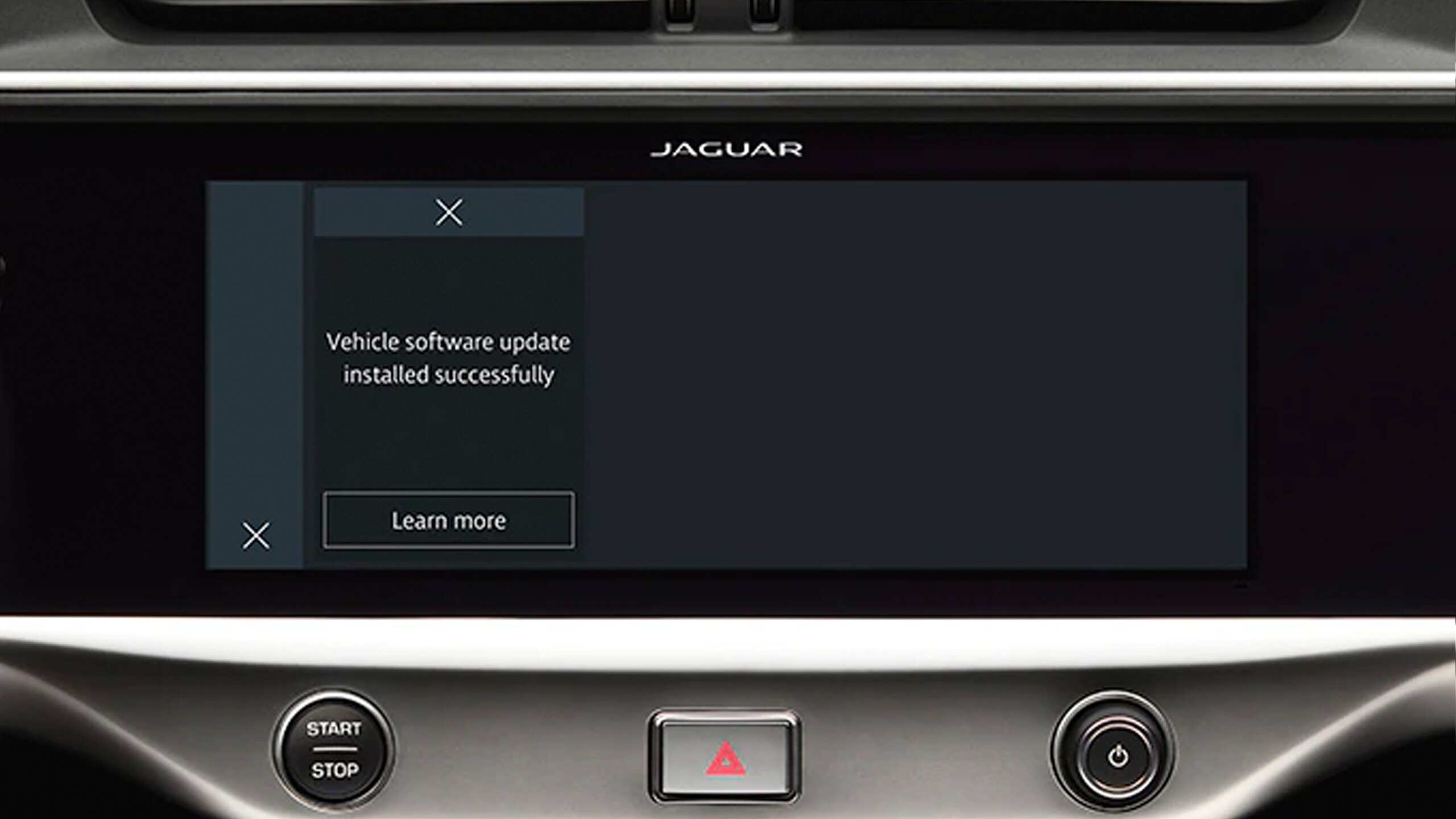 STEP 4 – COMPLETE
When the update is complete, you'll receive a notification on your touchscreen informing you the installation has been successful. You can now enjoy the very latest software for your Jaguar.
SOFTWARE UPDATE RELEASE NOTES
View the contents of each software release using the links below:
OS 2.0.4
   

• The latest upgrade to the driver assistance system, including forward-facing camera detection enhancements

• Optimized the in-vehicle communication system, helping to monitor vehicle health
OS 2.0.5
  

(Automatic update)

 

• Vehicle system improvements to optimise the way that future software updates can be targeted
OS 2.0.6
  

• Multiple performance improvements to the Pivi infotainment system

• User interface visual updates provide enhanced clarity and readability across a wide range of areas

• Speech now supports the use of a wake-up-word so you can address the system by a name of your choice. It also allows you to interrupt for follow-up interactions. You can also control the climate system via speech now e.g. "Hey I'm cold" or Hey set the temperature to 21 degrees". Enable these new features from speech settings

• Updates and simplification of settings

• Navigation system performance improvements including a variety of detailed changes and refinements. We've also now added machine learning Commute guidance for your everyday routes
OS 2.0.7
  

• Upgraded driver assistance system brings performance improvements to lane assist, cruise control and other key features.
OS 2.0.8
  

• Upgraded driver assistance system brings performance improvements to lane assist, cruise control and other key features
SEAMLESS UPDATES
Most software updates will require you to manually accept before installation. Occasionally, however, your Jaguar will automatically update itself for the safety, security or maintenance of systems. For automatic updates, you don't have to do anything, you won't see a notification on your touchscreen, and you can drive as normal.