REMANUFACTURED GENUINE PARTS
When it comes to maintaining the performance of your Jaguar vehicle, there is simply no substitute for Genuine Parts fitted by our expertly trained technicians. But what may surprise you is that our remanufactured Genuine Parts can cost up to 50% less than our new Genuine Parts. And the only difference you'll ever notice between the two is the price.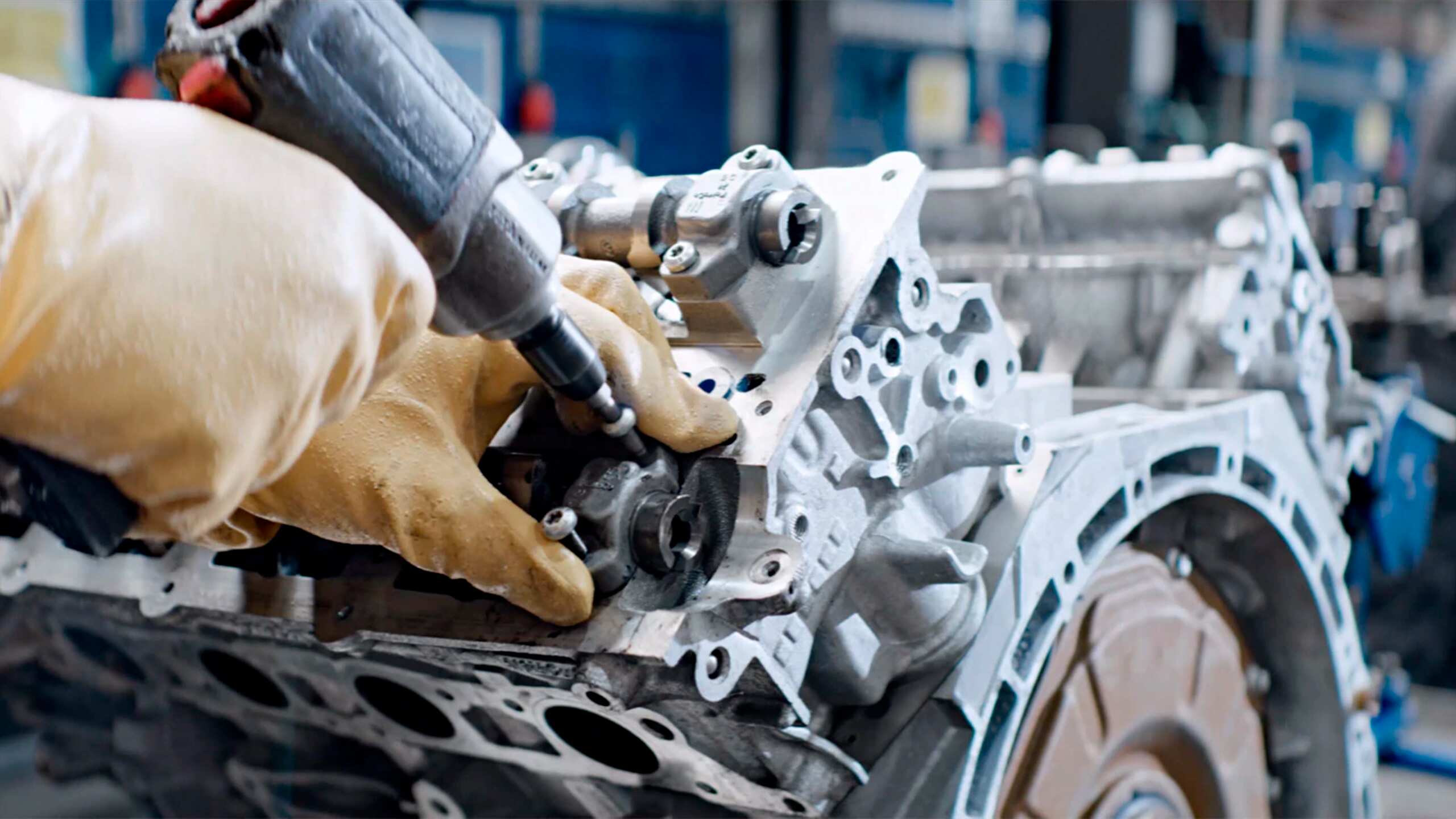 OUR REMANUFACTURING PROCESS
Jaguar remanufactured Genuine Parts are pushed to extremes inside our fully controlled industrial process. Each used Genuine Part returned to us is carefully disassembled and cleaned before being thoroughly inspected. We then replace any worn components and remanufacture it to the exact same specifications and tolerances as a new Genuine Part. Only then will our engineers approve it.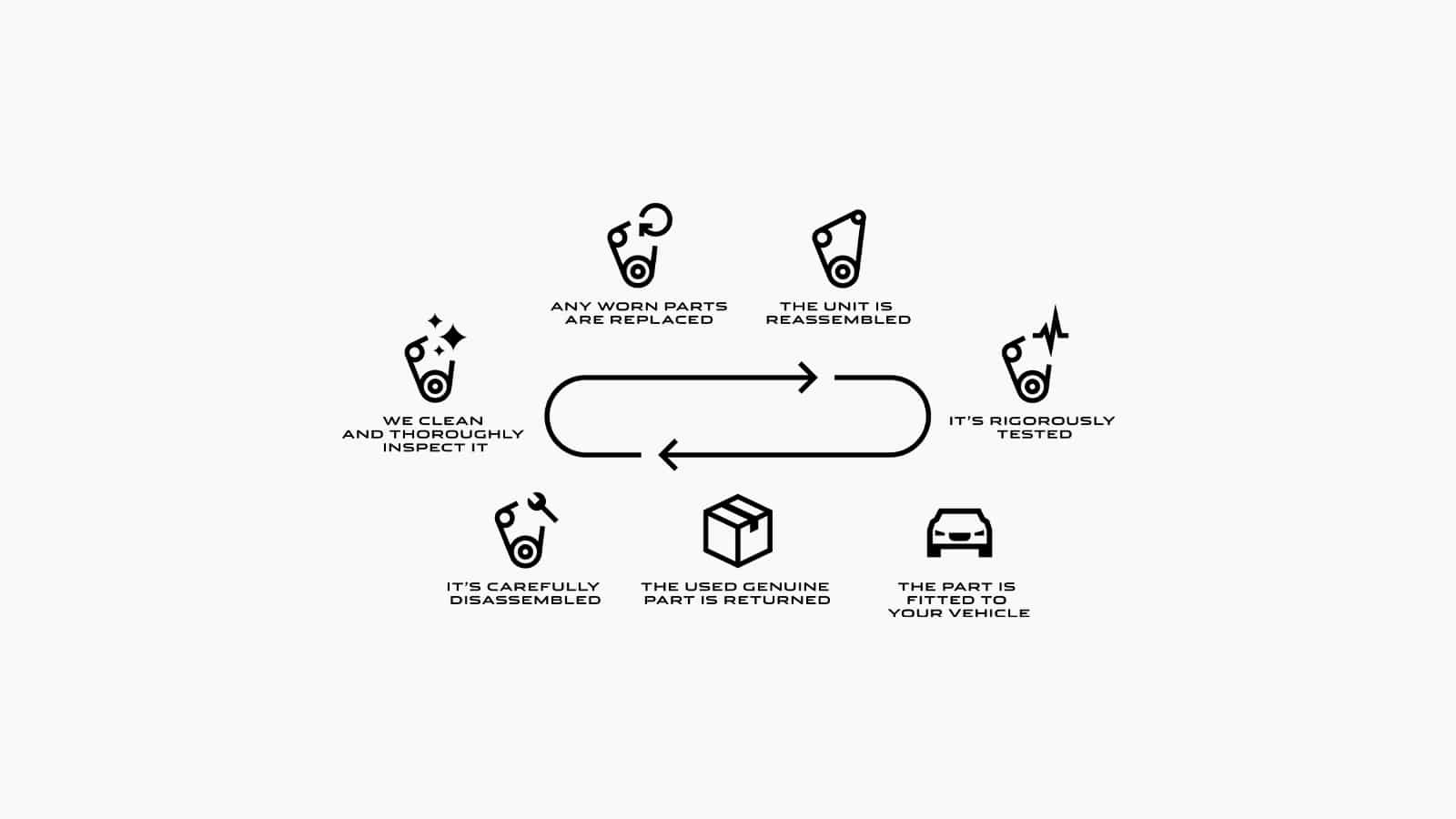 THE HIGHEST QUALITY GUARANTEED
All remanufactured parts are covered by the exact same warranty we give our new Genuine Parts. Our remanufacturing process also uses fewer raw materials and 80% less energy, avoiding the higher levels of CO2 emissions associated with manufacturing new parts.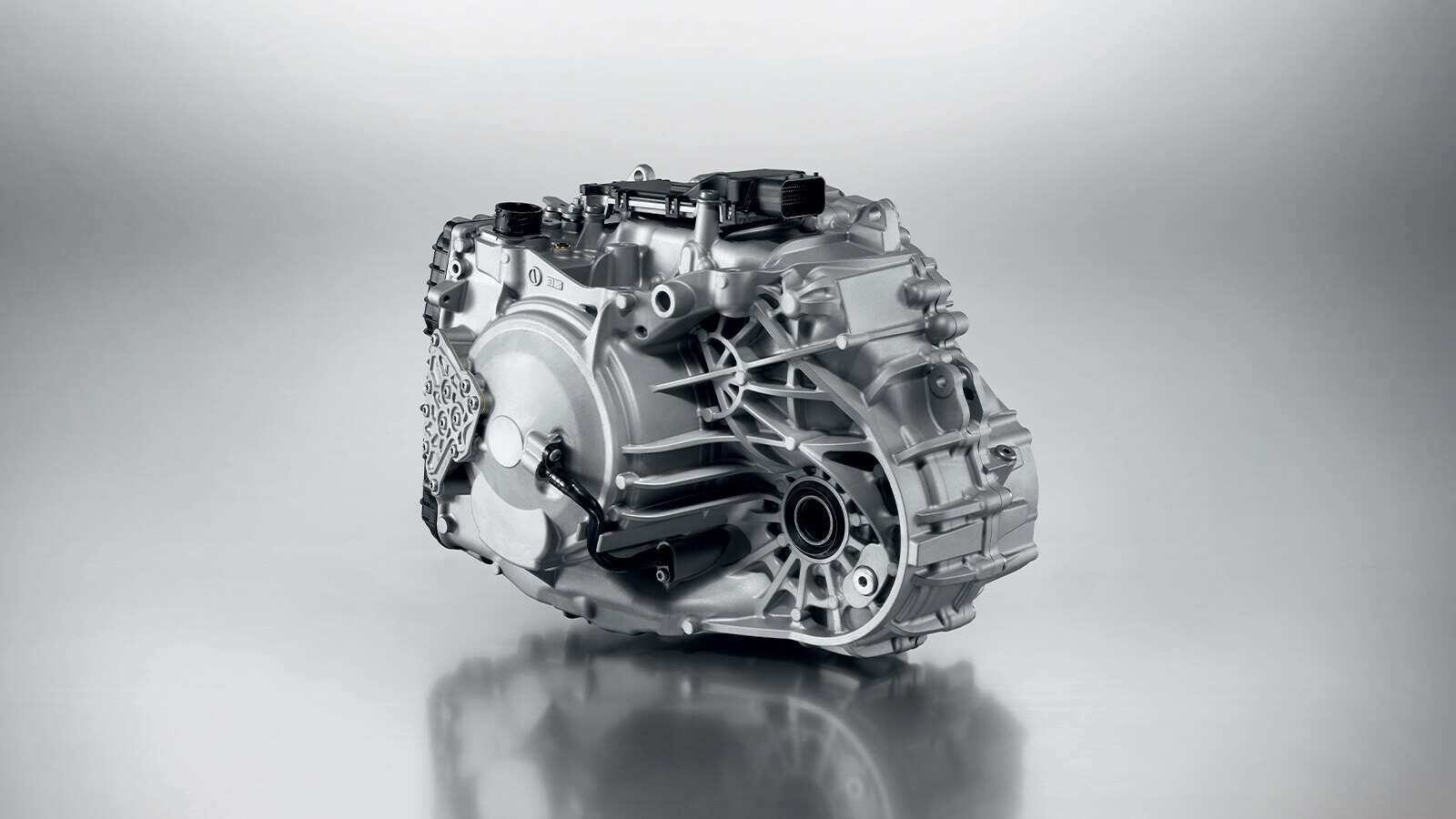 THE DIFFERENCE IS IN THE DETAILS
Throughout the Jaguar remanufacturing process, we incorporate our latest design improvements wherever possible. This is different from other similar-sounding replacement parts, such as reconditioned parts, repaired parts, recycled parts, rebuilt parts or patterned parts, which are not subject to the same levels of control.